Whizz Kid Entertainment has turned to a familiar partner to secure investment for growth - teaming up with Ingenious Group for a second time.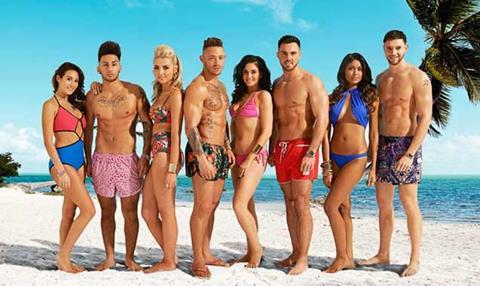 The investment company, run by Patrick McKenna, has taken a 47.25% stake in Ex On The Beach indie Whizz Kid following a competitive tender for the shares run by Grant Thornton.
The stake was previously held by Ingenious Media Active Capital (IMAC), an Ingenious private equity vehicle that was wound down in October last year.
McKenna will continue as Whizz Kid's chairman, while Ingenious director Duncan Reid will also remain on the production company's board.
Whizz Kid chief executive Malcolm Gerrie said the indie attracted interest from "major international players", but decided that Ingenious was the best fit for the company.
"Managing director Lisa Chapman and I felt the benefits Ingenious brought to the table were really valuable, not least continuity," he said.
"They leave us to get on creatively and have a lightness of touch for guys in suits. Equally though, if Lisa and I need them, they're there in a flash and they've got incredible financial muscle."
Ingenious will help restructure loans IMAC provided to Whizz Kid to "get the business on an even more robust financial footing", but Gerrie added that the indie will not be calling on further investment at this time.
"We're fine at the moment," he explained. "If we want to expand into new genres then we will have a discussion, but currently we don't require additional finance."
Gerrie would not disclose the financial terms of Ingenious' investment, but said Whizz Kid is enjoying a record year on the back of shows including Ex On The Beach and ITV2 format Prank Pad. The indie is also making Lip Sync Battle for Channel 5.
The deal does not prevent Whizz Kid from signing a first-look deal with a distributor and Gerrie said this is something the firm will consider in the new year.
He and Chapman are recently back from LA where they have been talking to potential co-production partners about a US version of Ex On The Beach. Whizz Kid owns the rights to the MTV show and it is distributed by Viacom International Media Networks.
"We're proud of our independence and the Ingenious deal keeps us independent. We have a small but beautiful team and are looking forward to the year ahead," Gerrie added.