Having started out as a member of the Fly Girl troupe on US sketch series In Living Color, Jennifer Lopez has been aware of global dance competition World of Dance for years.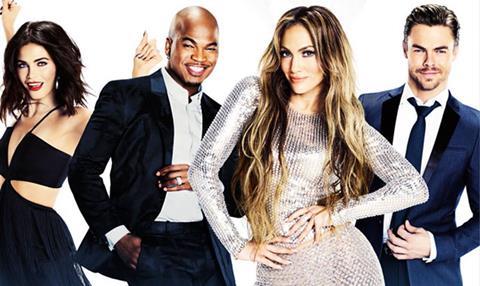 World of Dance
Distributor NBC Universal International Television Distribution
Producer Universal Television Alternative Studios; Nuyorican Productions
Length 10 x 60 minutes
Broadcaster NBC (US)
She tells Broadcast: "I've used choreographers [who were] dancers that I saw doing innovative things in the competition, so it felt like a great idea to turn that existing contest into a TV show."
The NBC series premieres on 8 May and features 47 international dance acts across different age groups vying for a $1m (£800,000) prize. Lopez is producing the show and judging alongside dancer Derek Hough and singer-songwriter Ne-Yo, while actor-dancer Jenna Dewan Tatum (Step Up) is host.
"From doing American Idol, I knew that a key component [for success] is the judges and host," explains Lopez. "It's important to have a group of people who are knowledgeable about what they are judging, but who also have great personalities and chemistry together."
Dewan Tatum tells Broadcast: "We've never had a million-dollar prize for a dancer before so it is changing the game in a lot of different ways for the dance community."
The show's range of ages also capitalises on the kid-centric reality boom that has driven audiences to Fox's MasterChef Junior and NBC's Little Big Shots.
Lopez adds: "This competition was about finding the best dancer in the world and we didn't want to put any age [limitations] on that. "There are dancers who are so young that we had concerns about how they would compete against adults, but when they showed up to perform, we were blown away. The juniors really killed it."
World Of Dance's international DNA also means that global audiences will get to see their talent competing alongside American dancers.
"We don't only want America's best dancers," says Dewan Tatum. "There's a group from Colombia, there's an Irish group – we are all over the world. There's something that's relatable to everyone [and audiences] will feel represented when they watch the show."
Dewan Tatum is currently developing another dance show – "more of a variety show than a strict competition show", she says – for NBC with husband Channing Tatum.
Meanwhile, Lopez will return to the broadcaster for a third series of her cop drama Shades Of Blue, while producing and starring in musical Bye Bye Birdie Live in December.
NBC Universal vice-president of format sales and production Hannah Worrall, says: "If you think about Ninja Warrior on NBC and how it's almost created a sport out of a TV show, NBC wants to do a similar thing with dance.
"You're going to see incredible athleticism. I was there for the grand finale and the studio feels very much like a sports arena."
The inclusion of younger and older teams will be a strong selling point, given the success NBC has had with Little Big Shots, but its scalability is also key. "It's a simple format. The set is one that's easy to recreate and imagine elsewhere," says the exec, adding that there could be a regional hub in Europe.
Plans are also in place to incorporate live episodes and public voting in a second series – format points that could easily be applied to international versions.