Chile is a country offering a huge variety of landscape and climates, broad ethnic diversity and counter seasons to the northern hemisphere.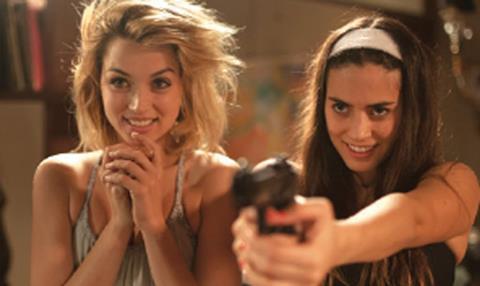 Already renowned as a high-end commercials location, the country also draws occasional international film shoots including Patricia Riggen's The 33, a drama based on the men who survived the collapse of the Chilean mine for Phoenix Pictures, Sony Pictures' Quantum Of Solace and Eli Roth's Sundance title Knock Knock.
The Lowdown
Financial Incentives
International film productions can access a 19% exemption on VAT for local production services. Further information: Joyce Zylberberg Serman, general co-ordinator, Chile Film Commission www.filmcommissionchile.org
Infrastructure
Chilean crews are generally bilingual and Santiago has various warehouses and sound stages used for filming. Chile is one of only two South American countries (along with Mexico) that accepts the ATA Carnet, the international customs document allowing companies to temporarily import goods and equipment.
Locations
Chile boasts a wide variety of locations all within the same distance as Los Angeles to New York: the Antarctic ice cap, urban centres, Easter Island, a coast the length of the country, the Andes mountains and the world's driest desert — the Atacama. A sampling of this diversity can all be accessed within an hour's distance from capital Santiago.
Where to stay
Santiago's luxury San Cristobal Tower is a favourite for its floor-to-ceiling views over the city and the Andes in the distance. Keanu Reeves was spotted at popular restaurant Pinpilinpausha when he was in Santiago shooting Knock Knock. Members of the cast and crew of The 33 stayed in Copiapo, about 800km north of Santiago, and were impressed by the food and the friendliness of the people.
Size matters
Most of the country is accessible within a few hours by plane or longer by car. Santiago, where much of the film business is located, is near the centre of the ribbon-shaped country.
Mike Medavoy, producer, The 33
"Chile is one of the most beautiful places on Earth. There is an enormous diversity in terms of the topography. You could almost put it next to California and you probably wouldn't notice a huge difference outside of the cities. And everybody loves the people in Chile."
What could be improved?
There is not yet the depth of experienced crews so visiting productions have to bring in equipment and technicians. There are also few direct flights from North America or Europe, apart from Spain.