Austria has emerged as an attractive location in the last 12 months — and not just for film-makers looking for snow.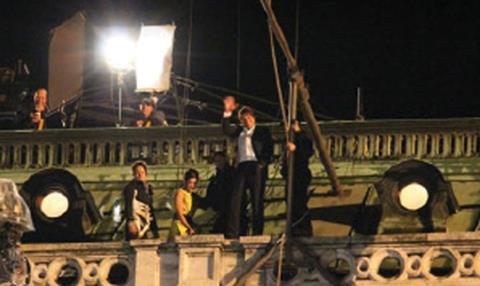 Paramount's Mission: Impossible — Rogue Nation, BBC Films' Woman In Gold and Alcon Entertainment and Warner Bros' Point Break shot in the territory in 2014, while 2015 has seen the arrival of Bond film Spectre for Sony Pictures Entertainment, and Marv Films' biopic Eddie The Eagle in the Alps. Bollywood is also exploring the country. Ae Dil Hai Mushkil, starring Aishwarya Rai Bachchan, Ranbir Kapoor and Anushka Sharma, was shot partly in Austria in October 2015.
The Lowdown
Financial incentives
Film Location Austria (FISA) offers non- repayable grants of up to 25% of eligible Austrian production expenditure. International productions can also access funding from the Austrian Film Institute, Vienna Film Fund and the federal states. High-end TV cannot access these incentives. Further information www.filmstandort-austria.at
Infrastructure
Austria can accommodate two to three big productions at a time although it lacks top- notch studio facilities. There are experienced heads of department though productions based only partly in Austria tend to bring their own.
Where to stay
Vienna's Hotel Sacher, Ritz Carlton and Hotel Imperial are all popular. Le Meridien is often used when scouting.
Café culture
Vienna is a pulsating city with a striking historical backdrop and rich cultural life.
Size matters
Austria is relatively small and it is not far from Vienna to the Alps. It is close to the shooting hubs of Budapest (a two-and-a-half-hour drive) and Prague (a three-hour drive). There are direct flights from New York.
David Thompson, producer, Woman In Gold
"Vienna Film Commission was enormously helpful, providing location and physical support on our recces. This is some of the best support we've had from a film commissioner abroad."
First people to call
Arie Bohrer and Julia Schmölz, Location Austria