A generous new tax rebate and the end of its devastating drug wars have opened up this stunning territory to international production.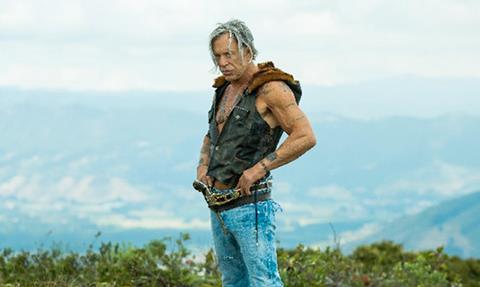 Colombia is now appearing on producers' radars thanks to the creation of the Colombia Film Fund in 2012. Among other incentives, it offers a 40% rebate for international productions shooting in the country. Among the seven features that shot in Colombia last year with the rebate incentive were Blunt Force Trauma, starring Mickey Rourke and Freida Pinto, and Phoenix Pictures' The 33 with Antonio Banderas and Juliette Binoche. The country is now lining up new productions from the US, Europe and elsewhere in South America.
The territory is working hard to shed its violent image. "The initial reaction of most Americans is still, 'Pablo Escobar, scary,' so we had to convince everyone we would be safe there," says Gary Preisler of ETA Films, producer of Blunt Force Trauma. "Once we got there, we felt very safe. We all ended up dropping our bodyguards."
Good to know
Watch out for currency fluctuations — the value is known to change dramatically. Right now US producers are getting real bang for their buck.
The Lowdown
Financial Incentives
Colombia offers a 40% cash rebate or cash reimbursement for films partially or totally produced in Colombia that hire at least one local services company. There is also a 20% rebate for local film logistics services, including flights from overseas bought through a Colombian travel agent. There is a minimum spend of about $400,000 and no cap per project, but the film fund has a limited annual budget of $12m. The city of Medellin has also set up its own film commission, with local incentives and investment in a local infrastructure.
Full details www.locationcolombia.com
Infrastructure
Colombia's own industry is healthy, particularly in TV production, so the infrastructure is quite good. Colombian crews and services are low cost, and there are no unions or fixed rates for services or labour. An English translator can be a useful addition.
Locations
Colombia seemingly has it all: modern and colonial cities, villages and towns, jungles, mountains and coasts. Bogota, Medellin and Cali are key urban locations. It is easy to plan around year-round seasons and equal-length days in this equatorial country. The film commission can help with all permits.
Where to stay
In Bogota, three connecting neighbourhoods known as the Zona G, the Zona Rosa and Parque 93 together form the most popular area with a plethora of hotels and restaurants. If there is time to get away, the colonial coastal town of Cartagena de Indias boasts upscale resorts as well as luxury boutique hotels in the old town, and it is just a 45-minute boat ride to the idyllic Rosario Islands.
Enjoy Colombia
Beyond the natural attractions, the nightlife and food are appealing. Hotel rooftop terraces are popular in Bogota, and a mandatory stop is the Andres Carne de Res restaurant that becomes a nightclub after dinner.
Size matters
Colombia is a big country — South America's fourth largest — but most of the territory, besides the deepest Amazon, can be reached comfortably by land or air. Traffic in urban areas is notoriously bad.
Gary Preisler, producer, Blunt Force Trauma
"Blunt Force Trauma is set in South America so we were looking for a place there. The main reason we started the process in Colombia was that they have a very solid rebate programme. The key is finding the right services company. We used 64A and that proved extraordinarily helpful. It's inexpensive. The crews were terrific; they worked incredibly hard. The equipment was very good. If anything was lacking, it was the honey wagons. You have to find your own trailers so it depends on what actors you're bringing down there. "Things do tend to take longer there. They're so concerned about corruption that there's a tremendous amount of paperwork. It was a great deal of work to put all of that into place. If I were to do this again I would start much earlier — it's not five weeks, I would say up to six months."
First person to call
Silvia Echeverri, director, Colombian Film Commission
+57 1 287 0103