Medieval and modernist locations lie just an hour away from forests and mountains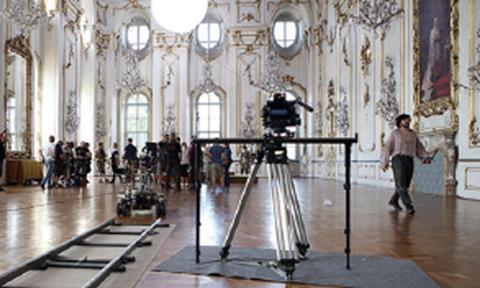 Titles gearing up to shoot at Czech Republic locations and studios this autumn include Focus Features' Second World War period drama The Zookeeper's Wife starring Jessica Chastain and Daniel Brühl and directed by Niki Caro, and the fifth part of the horror fantasy franchise Underworld: Next Generation starring Kate Beckinsale.
The Lowdown
Financial incentives
International productions can claim a 20% rebate on qualifying Czech spend and 10% on qualifying international spend. Further information www.filmcommission.cz/en/incentives/the-rebate/
Infrastructure
Experienced crews speak English and German while Barrandov Studios is one of Europe's leading facilities. Equipment is easy to access and Prague-based Petra Novotna, whose credits include War Horse and The Hobbit, is one of the world's best 'horse masters' and can provide vital crew members for the historical and fantasy films that shoot in the territory.
Locations
There is a huge diversity of locations within Prague itself, including many picturesque vacant properties. Location owners tend to be film friendly.
Where to stay
In Prague, the InterContinental is preferred by crew while stars like the Four Seasons and Mandarin Oriental. Also popular is Augustine, where Michael Douglas stayed while shooting Unlocked. He reportedly appreciated the hotel's inner courtyard, which allowed him to leave and arrive without drawing attention. Apartments are available for longer shoots.
Czech it out
Prague is a beautiful city with a vibrant cultural and café life. The Michelin-starred restaurants include La Degustation Boheme Bourgeoise and Alcron.
Colin Wratten, producer, The Musketeers
"Everything we needed was there in abundance. We were taken to castle after castle, and endless subterranean ceilinged rooms that were ideal for inns or intriguing spaces for our world."
Would they return?
Yes. The BBC is making a third series of The Musketeers in Prague, despite the introduction of tax credits for high-end TV drama in the UK.
What could be improved?
The depth of technicians. "There's an A crew, a B crew and a C crew," says Wratten.
First person to call
Ludmila Claussova, film commissioner
+42 0 728 132 026