France is a costly location but an improved financial incentive could be a game-changer in 2016.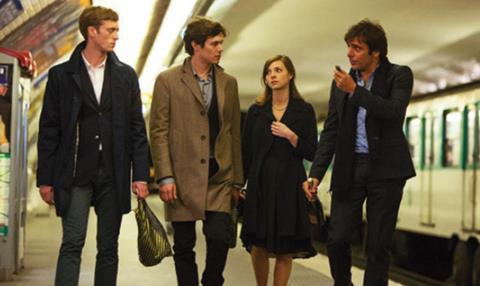 With a reputation for skilled but costly crews, and surrounded by territories with generous film incentive schemes, France has struggled in recent years to retain its homegrown productions let alone attract international shoots. That could be set to change in 2016 when improvements to its Tax Rebate for International Production (TRIP) come into effect on January 1, 2016. Under the changes, the rebate will rise to 30% from 20% of eligible expenses and the cap per project will be lifted to $34m (€30m) from $22.7m (€20m).
At the same time, proposed changes to the tax credit for French cinema, bringing it into line with TRIP, could also encourage local productions to remain at home and potentially make France a more attractive co-production partner — although it remains to be seen how its passage through parliament pans out.
International films due to shoot in France in the coming months include Absolutely Fabulous: The Movie in the south of the country; Pablo Larrain's Jackie starring Natalie Portman as presidential widow Jackie Kennedy — the actress is currently residing in Paris where her husband Benjamin Millepied is the director of dance at the city's opera house — and Clay Jeter's sci-fi picture IO.
It has also hosted a number of high-end TV shows including Jean-Pierre Jeunet's Amazon Studios-backed Casanova, the second series of The Tunnel, and before that Agnieszka Holland's Rosemary's Baby. The UK's Death In Paradise has shot mainly in France's overseas department of Guadeloupe.
France is also an increasingly popular destination for Asian features, including Ali Imtiaz's Tamasha and the recently shot Ae Dil Hai Mushkil, both starring Ranbir Kapoor; Wine War directed by and starring China's Leon Lai; and two Japanese projects, Chateau De La Reine and Foujita
Good to know
TRIP extends to France's overseas 'departments'. Death In Paradise — a joint production between Red Planet Pictures and Atlantique Production — was shot on the Caribbean island of Guadeloupe. It qualified for both TRIP and financial support from the Guadeloupe region.
The Lowdown
Financial incentives
Aside from TRIP, international productions can also access French film funding through a co-production deal. Tom Geens' UK-France-Belgium co-production Couple In A Hole, about a couple who decide to live in the wild following the death of their son, secured the support of the regional film fund of Midi-Pyrénées after it shot on location in the region.
Infrastructure
France produces some 250 feature films and 5,000 hours of scripted television programmes annually, which means the country boasts a highly developed film and TV infrastructure. Its crew are among the most skilled and experienced in the world. The country's social charges can look expensive on paper but local line producers argue French crews work in tighter, more efficient teams that brings down final costs. There are a number of studios across France with a concentration in and around Paris including the Luc Besson-spearheaded Les Studios de Paris, the out-of-town Bry-Sur-Marne stages and the more recent Studio Kremlin on the site of a former meat-processing plant. Outside the capital, key venues include Provence Studios, Rhone Alpes Studios and Studios Riviera.
Locations
Although most productions shoot France for France, the country does offer a wide variety of locations. The Hunger Games: Mockingjay — Part 1 for example shot against the backdrop of the modern housing estates of Ivry-Sur-Seine and Noisy-le-Grand on the outskirts of Paris.
Where to stay
Accommodation is not a problem unless you want to shoot in Cannes during the film festival in May. There is a plethora of four and five-star venues suitable for cast and crew across the country. Paris is home to at least 20 top luxury hotels including Le Meurice on Rue de Rivoli, Hotel Fouquet's Barriere off the Champs Elysées and the newer Mandarin Oriental and Shangri-La.
French fancy
Where to start? France and the French lifestyle have long been beloved of visiting Americans. They enjoy the shopping, the fashion, the culture, the sites and the country's love of cinema.
Size matters
France is the largest territory in Europe, measuring 211,208 square miles. It has good air, road and rail networks and getting around is straightforward. The 750km journey between Paris and Marseille, for example, takes just three hours via high-speed train and it is a one-and-a-half-hour train ride to Brussels from Paris, four hours to Milan and three hours to London.
First person to call
Melanie Chebance, head of producers' liaison, tax rebate officer, Film France, French Film Commission
+33 1 53 83 98 90