A new cash rebate is making the Netherlands an attractive location and partner for mid-sized international productions.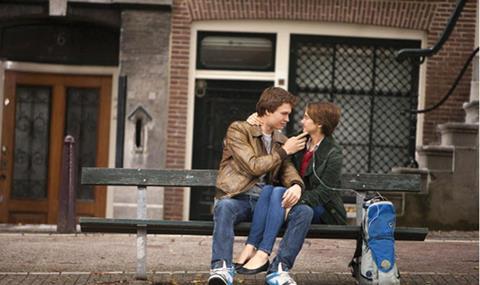 It is now over a year since the Netherlands announced its 30% cash rebate for film production, and it has had a transformative effect. Films to have shot or do post-production work here include Thomas Vinterberg's The Commune and David Keating's Cherry Tree. The incentive has made it easier to set up international co-productions such as Virgil Widrich's The Night Of A Thousand Hours, a co-production between Vienna and Luxembourg-based Amour Fou and the Netherlands' Key Film. The project has used key creative personnel from the Netherlands and much of its VFX and post-production takes place in the country, working with Filmmore Amsterdam. Also using the incentive is Whit Stillman's Love And Friendship and Peter Brosens and Jessica Woodworth's Kebab Royal.
Good to know
The office of film commissioner Bas van der Ree serves as a general resource and clearing house for all film-related information throughout the country including general information on financing possibilities offered by Netherlands Film Fund.
The Lowdown
Financial incentives
International producers can access a 30% cash rebate on eligible local production spend for features, feature documentaries and feature animations budgeted up to $1.1m (€1m). The rebate is paid very promptly, generally within four weeks. Additionally, Netherlands Film Fund supports minority co- productions, offering production grants of up to $285,000 (€250,000) for a feature film and $57,000 (€50,000) for a documentary. Productions backed through the fund can also receive distribution support for theatrical release in the Netherlands. The total Dutch share in the project needs to be at least 10% of the production costs. The fund also offers $1,700 (€1,500) as support for research by a local post-production supervisor, location scout and/or line producer. Further information www.filmfonds.nl/international
Infrastructure
There is a wide range of highly qualified film professionals, all fluent in English.
Locations
Coastal locations are in demand — white beaches and sand dunes. There are also scenic forests and rolling meadows in the Netherlands. Cosmopolitan cities offer everything from ultra-modernity to an old medieval feel — and, of course, there are plenty of canals and places of historical interest, for example, Anne Frank's house was featured prominently in The Fault In Our Stars. That film also featured the loving couple on a bench on the Leidsegracht. There is now a regional film fund in Limburg that has invested in such films as Code M and Playboy Priest.
Where to stay
The InterContinental Amstel Hotel in Amsterdam is a favourite with international film visitors shooting in the city, as is the Waldorf Astoria. Other destinations popular with film talent and crews include the Conservatorium Hotel, the Lloyd Hotel & Cultural Embassy and Hotel Arena. The new nhow Rotterdam, designed by architect Rem Koolhaas, is also likely to attract A-list talent shooting closer to Rotterdam.
Going Dutch
There are good restaurants throughout the country, for example Amsterdam's fish restaurant Visaandeschelde, and the bistro of the Conservatorium Hotel. Rotterdam boasts Las Palmas and FG (formerly Ivy) as well as cult favourite Tai Wu, a Chinese restaurant Jackie Chan liked so much he is said to have filmed Who Am I? (1998) in the Netherlands just so he could eat there.
Size matters
It is a small country and easy to navigate. Amsterdam Schiphol Airport is one of the world's busiest and biggest, offering regular direct flights to all parts of the US and to many far-flung locations. Most filming locations are less than two hours drive from the airport.
First person to call
Bas van der Ree, Netherlands Film Commission