Rather than international projects, most US state incentives are accessed by film and television projects that may otherwise have shot in California. But from May 2015, California's own offering makes it one of the world's most attractive places to shoot.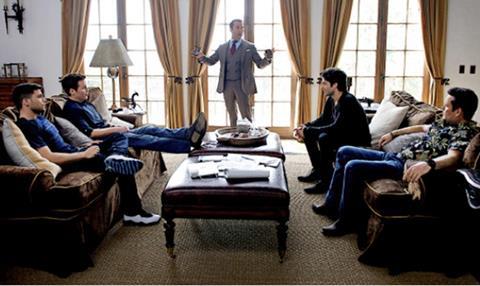 California has many attractions for producers - a vast production infrastructure, famous locations, shoot-friendly weather — but it took the introduction of an incentive programme in 2009 to stem the tide of projects that were leaving to shoot in other US states. Production levels — particularly of TV projects — have risen steadily since then and over recent years the state has hosted features including The Conjuring 2: The Enfield Poltergeist and Clint Eastwood's American Sniper, indie films such as Message From The King and Sleepwalker and TV series including American Horror Story and Justified. But levels are likely to increase much faster in coming years, thanks to the launch of a new incentive programme that triples to $330m annually the amount of credits available and eliminates the budget caps. The new programme, which began taking applications in May, replaces the old programme's lottery with a selection procedure based on a 'jobs ratio' formula and establishes separate funding pots for different kinds of projects.
Good to know
California has 315 sunny days a year, but around Los Angeles the 'June Gloom' weather pattern can result in overcast morning skies from May to as late as August.
The Lowdown
Financial Incentives
California's new programme offers a 25% tax credit to independent features (with the credit applying only to the first $10m in qualified spend) and relocating TV series, and a base 20% credit to non-indie features (with the credit applying only to the first $100m in qualified spend), TV pilots, movies, miniseries and new TV series. Projects getting the 20% credit can claim an extra 5% for shooting outside Los Angeles and for music and VFX work.
Further information www.film.ca.gov/incentives
Infrastructure
The state has more than 400 stages, the largest selection of production, post-production and VFX facilities in the world and a huge pool of crew and talent.
Locations
Los Angeles and San Francisco, Hollywood Boulevard, beaches, the 800-mile Pacific coastline, Death Valley and the Mojave Desert.
Where to stay
The up-market Beverly Hills Hotel or Beverly Wilshire, West Hollywood's trendy The London and The Standard, the iconic Chateau Marmont, Hollywood's Roosevelt Hotel or, for ocean views, Shutters On The Beach in Santa Monica. Many film-makers stay on after a shoot to work the town.
LA story
Mix with local actors, producers and agents at restaurants such as Nobu and Tavern, clubs Colony and Voyeur and shops Kitson and Fred Segal.
Size matters
California is the third largest state in the US and from Los Angeles in the south to San Francisco in the north is about 90 minutes by air or a seven-hour drive. Los Angeles International Airport (LAX) and San Francisco International Airport — both 11-12 hour flights from Europe — are the major hubs, but there are about a dozen large commercial airports in the state.
Stephen Cornwall, writer-producer, Message From The King
"We wanted the vibe of Los Angeles in the movie. [And] we got the tax credit and that's the equivalent of a very significant international sale or even a US domestic sale. It really creates the tipping point in terms of financial feasibility."
Would they return?
"Absolutely. I love the energy here."
First person to call
Amy Lemisch, director, California Film Commission