Louisiana was one of the first US states to offer film tax incentives and has become one of the country's most important production hubs, with a long-established 30% credit, a strong crew base and a good infrastructure.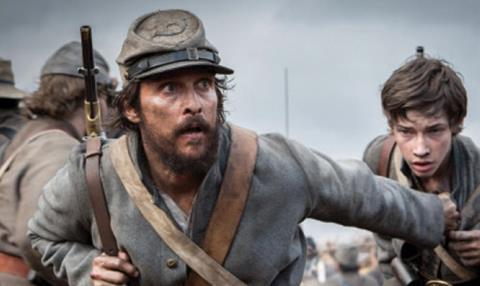 Features shot recently in the state include Fantastic Four, Jurassic World, The Magnificent Seven, Maggie, Terminator Genisys and The Free State Of Jones. TV projects have included The Zoo, Hap And Leonard and NCIS: New Orleans.
Though certified production spending in the state fell to $727.1m in 2014 (down from $809.8m in 2013), spending in 2015 had already reached $747.2m by the end of September, according to Louisiana Entertainment.
Yet to be gauged, however, is the effect of changes made to the state's tax credit programme from the start of July 2015. Under the new rules, the programme, which previously had no caps, applies only to the first $3m of an individual salary payment (payments made to a loan-out company excluded). And, until mid-2018, there are caps of $30m in certified credits per project and $180m a year on credit claims with the state's department of revenue. The state has also suspended its credit buyback programme until mid-2016, though credits can still be sold on the open market.
Good to know
Louisiana's film business goes back to the late 1800s, when the industry was expanding from New York across the US.
The Lowdown
Financial incentives
A 30% transferable tax credit on total in-state expenditures, including resident and non-resident payroll up to $3m per individual, with an additional 10% on the first $3m of a resident's payroll. There is a minimum spending requirement of $300,000 and a per production cap of $30m. There is an additional 15% credit if a Louisiana company owns or options a project's screenplay for one year and another 15% on music expenditures if the music meets certain Louisiana ownership criteria. Further information www.louisianaentertainment.gov/page/motionpicture- investor-tax-credit
Infrastructure
The local industry has hubs in New Orleans, Shreveport and Baton Rouge and a crew base that has quadrupled in size since 2002 and is now between 11 and 13 union crews deep. Facilities include Big Easy Studios and Ranch Studios in or near New Orleans, Celtic Media Centre in Baton Rouge and Millennium Stages in Shreveport.
Locations
The French Quarter in New Orleans, Louisiana State University in Baton Rouge, rolling hills, swamps such as Caddo Lake State Park and antebellum homes such as Oak Alley Plantation.
Where to stay
Windsor Court, Ritz-Carlton and The Roosevelt in New Orleans.
Bayou banter
New Orleans' highlights include Mardi Gras in February and the Jazz & Heritage Festival in April/May. The city's world famous restaurants include Gautreau's, Commander's Palace and August.
Size matters
Louisiana is a mid-sized US state with an area of just under 52,000 square miles. Louis Armstrong New Orleans International Airport is a four-hour flight from Los Angeles and a three-hour flight from New York, and there are also airports in Baton Rouge, Shreveport and other cities. From New Orleans in the southeast to Shreveport in the north west is about five hours by road and an hour by air.
Scott Stuber, producer, The Free State Of Jones
"This is a civil war movie set in a lot of rural environments and swamps and hills and forests. Louisiana was the perfect fit."
Would they return?
"Yes. They're very production friendly, and from a crew standpoint New Orleans is one of the great cities in America."
What could be improved?
"A couple more flights from Los Angeles to New Orleans would be helpful," says Stuber.
First person to call
Stephen Hamner, director, film, Louisiana Entertainment +1 225 342 5403