Mississippi's main draw for producers is the fact that its incentives, which range from 25% to 30%, come in the form of cash rebates rather than tax credits, saving considerably on paperwork and time delays.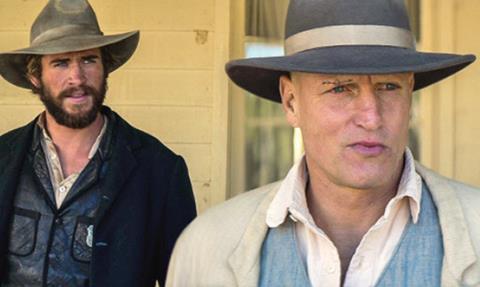 The benefit has to be weighed against the state's limited infrastructure, but in 2014 it was enough to bring 19 feature films (17 shot entirely in state), three short films, eight reality series, six documentaries and several commercials to Mississippi with an estimated aggregate direct production spend of $50m-$60m.
Features shot recently in the state include Emmett Furla Oasis Films' Precious Cargo, Paramount's Same Kind Of Different As Me and Mandeville Films' By Way Of Helena and indie projects Shark Lake, Texas Heart and Battlecreek. TV projects include Swamp Hunters and Mississippi Snake Grabbers.
Good to know
The Mississippi incentive has a minimum spend of $50,000, the lowest in the US for a rebate.
The Lowdown
Financial incentives
A 25% rebate on local spend in Mississippi. A 25% rebate on payroll to non-resident cast and crew (for salary up to $5m) and a 30% rebate on payroll to resident cast and crew (also for salary up to $5m). There is a $10m per project rebate cap.
Further information http://film-mississippi.org/incentive-rebate-program.php
Infrastructure
Facilities include Mississippi Film Studios some 20 miles from Jackson, and Mississippi Gulf Coast Studios near Gulfport. Crews are in shorter supply than in competing states such as Louisiana, Georgia and Tennessee.
Locations
The white sand beaches along the Gulf of Mexico, the panoramic agricultural expanse of the Mississippi River delta and the many antebellum homes and historic towns throughout the state.
Where to stay
Chawla Hotels, which has 16 locations throughout the state, The Alluvian in Greenwood and Fairview Inn in Jackson.
One Mississippi
Cast and crew can take in Tishomingo State Park and De Soto National Forest, gamble at casino resorts including Beau Rivage in Biloxi and Golden Moon in Philadelphia, eat at Walker's Drive- In in Jackson, and even rent authentic sharecropper shacks.
Size matters
Mississippi is about 170 miles from north to south and 340 miles from east to west. The state's two international airports are in Jackson and Gulfport and flight times to Los Angeles and New York are about six hours and four hours respectively.
Connie Hoy, producer, Battlecreek
"We scouted North Carolina and Mississippi. Mississippi is the cash-back state. And we found our creek [there] — it was an 'ah-ha' moment."
Would they return?
"Yes. [Battlecreek director] Alison [Eastwood] already wants to shoot in Mississippi again."
What could be improved?
"The state needs to realise what they're going to have in the next couple of years," says Hoy. "There are a lot of films coming there and the Department of Revenue needs to bump up their staff [to process rebates more quickly]."
First person to call
Ward Emling, Film Mississippi +1601-359-3297 wemling@mississippi.org