A major attraction for producers coming to Virginia is the multi-tiered incentive system, although the commonwealth's historic and natural locations are also a draw.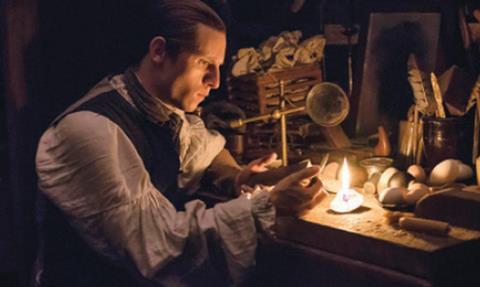 In 2013 (the most recent year for which figures are available), the economic impact of the film industry in Virginia was $382.5m, up 16% from 2012's tally of $328.4m.
Over the past year, projects shooting in the state have included Imperium, Meg Ryan's directing debut Ithaca, Coming Through The Rye, TV series Mercy Street and Turn: Washington's Spies and commercials for Geico, Pizza Hut and Walmart.
Last September, the state announced a pilot programme designed to prepare Virginia workers for jobs in the state's film industry.
Good to know
Autumn foliage is at its most impressive in Virginia during October, a little later than in the northern states known for their colourful displays.
The Lowdown
Financial incentives
A base credit of 15% on all qualifying expenses, including wages. The credit is increased to 20% if the production is filmed in an economically distressed area. A company with production costs in Virginia of between $250,000 and $1m can claim an additional credit of 10% on total Virginia resident payroll and a company with costs of more than $1m gets an additional 20% on resident payroll. Further information www.film.virginia.org
Infrastructure
The state's only full-service studio is New Millennium Studios in Petersberg, about 20 miles from Richmond and 100 miles from Washington DC, though there are also a couple of studios in the neighbouring state of Maryland. The state's workforce is about two crews deep.
Locations
Historical sites and colonial architecture, national parks, the Blue Ridge Mountains.
When in Virginia
Visit Shenandoah National Park, Virginia Beach and Chesapeake Bay, eat at Lemaire in Richmond or Terrapin in Virginia Beach and take in sites such as Arlington National Cemetery, Thomas Jefferson's Monticello and historic Jamestown. Stay at The Jefferson in Richmond, The Inn at Little Washington, the Lodge and Cottages at Primland, Keswick Hall and Williamsburg Inn.
Size matters
The Commonwealth of Virginia, as it is officially known, is about 430 miles from east to west and 200 miles from north to south. Major airports are Washington Dulles and Reagan National, and flight times are less than 90 minutes to New York and approximately five-and-a-half hours to Los Angeles.
Stan Erdreich, producer, Coming Through The Rye
"We were looking for a location that could double various looks of different areas of the north east during the fall. And Virginia has a very good tax incentive."
Would you come back?
"Definitely, it was a very good experience."
What could be improved?
"[Develop] a deeper crew base, perhaps some more production facilities and resources."
First person to call
Andy Edmunds, director, Virginia Film Office aedmunds@virginia.org +1 804 545 5530