Chris Curtis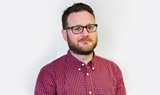 Chris Curtis is editor of Broadcast.
https://twitter.com/ChrisMCurtis
Contact Info
Chris Curtis
Editor
Nicola Sturgeon has criticised the media's portrayal of women and claimed the BBC's coverage of the Scottish referendum was unwittingly but significantly flawed.

Armando Iannucci has said uncertainty about the BBC's future has been allowed to "fester and grow" by the government, despite John Whittingdale's claim that there is no agenda against the corporation.

ITV's Peter Fincham has made a public plea to the BBC not to schedule this autumn's Strictly Come Dancing directly against The X Factor.