Jake Kanter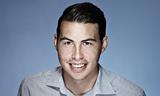 Jake joined Broadcast as a reporter in March 2010 from Supply Management magazine, rising to become news editor in 2014.
https://twitter.com/Jake_Kanter
Contact Info
Jake Kanter
News Editor
SUNDAY: The X Factor faltered in its second outing after making a promising start on Saturday evening.

Rona Fairhead was the surprise choice to replace Lord Patten as the BBC Trust chair this weekend. A largely unknown quantity to the broadcasting industry, Broadcast runs the rule over the government's preferred candidate.

Rona Fairhead, the former chairman and chief executive of the Financial Times Group, is poised to become the chair of the BBC Trust.