Jake Kanter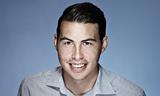 Jake joined Broadcast as a reporter in March 2010 from Supply Management magazine, rising to become news editor in 2014.
https://twitter.com/Jake_Kanter
Contact Info
Jake Kanter
News Editor
BBC iPlayer had a record-breaking January as requests for shows including EastEnders and Top Gear boosted the video on demand service.

The Culture, Media and Sport Committee (CMSC) has published the long-awaited findings of its inquiry into the future of the BBC. Broadcast provides a round-up of the industry reaction.

The licence fee is "becoming harder to sustain" and the BBC Trust should be abolished, according to a significant report on the corporation's future.