Lisa Campbell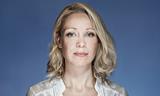 Contact Info
Lisa Campbell
Freelance
A report commissioned by Channel 4 diversity executive Oona King shows that television is 'awash' with low-level on-screen sexism. Lisa Campbell takes a look at the findings

ITV chief executive Adam Crozier has welcomed the progress made by broadcasters on diversity but warned against celebrating victory too soon.

A study of the top 10,000 executives across British industry reveals a deep "diversity deficit"– and reveals the banking and finance sector is more ethnically diverse than the media.