Provide picture and audio post services for the CBeebies production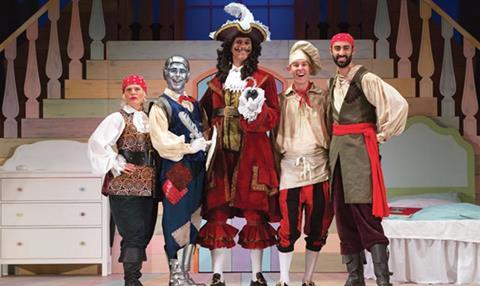 Post Timeline TV North
Client CBeebies
Brief Provide picture and audio post services and DPP deliverables for the CBeebies production of Peter Pan.
How it was done The pantomime's two performances were shot using multiple cameras and edited in Avid.
Pictures were cut to a guide audio mix, and then the full Pyramix multitrack was conformed in Pro Tools to match the pictures edited by Toby Jones.
A conformed version of the band and backing vocal tracks was sent to Banks & Wag, which provided the musical score that was remixed and resupplied for the dub.
Dubbing mixer Richard Lee took care of the vocal performances and ensured nothing was overdubbed or replaced to retain the integrity and 'as live' feel of the performance.
Sion Roberts was online editor and Russell Rowe colourist.
Watch it Friday 19 December, 5pm, CBeebies