BVE 2017: Ross Video will showcase a live news production workflow at BVE.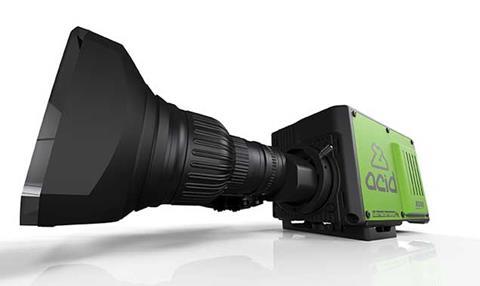 Among the products on show as part of the demonstration will be Ross's new Acid cameras and robotics along with the XPression graphics platform, the Carbonite Black video switcher, OverDrive Automated Production Control system and Inception social media management software.
Ross Europe, Middle East and Africa director of sales Oscar Juste said: "Manufacturers in this industry claim their mission is to help customers produce more creative and compelling content, more efficiently and more cost effectively.
"The irony is that when customers walk around the various tradeshow booths, nobody is actually making television content and hence offering up practical examples of how this can be done.
"We think this is a notable oversight and so we are going to use BVE 2017 to demonstrate how the various different elements of the Ross product range can be combined to create a simple and powerful workflow.
"We're choosing to demonstrate a news workflow but the principles are the same for any live production scenario".
A journalist on the Ross Video stand will create content throughout the show which will be broadcast live from a small physical set on the other side of Ross's stand.
Ross Video EMEA marketing manager Stuart Russell added: "It's important for customers to see how quickly and easily great content can be created and taken to air.
"We talk all the time about the power and scalability of the Ross Video ecosystem, and BVE will give customers a chance to see this in action, live".
BVE takes place Tuesday 28 February to Thursday 2 March