Provide picture and audio post-production services on the 4 x 60-minute celebrity mentoring series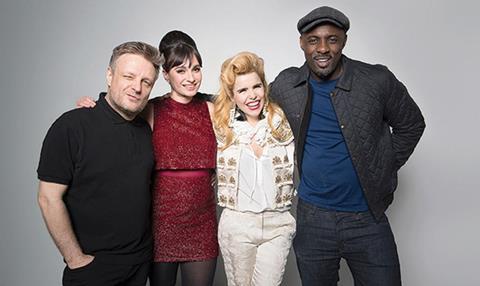 Post Molinare
Client Fresh One Productions
Brief Provide picture and audio post-production services on the 4 x 60-minute celebrity mentoring series in which Idris Elba, Paloma Faith, Gizzi Erskine and Rankin each attempt to tutor a protégé.
How it was done Colourist Andrew Daniel's brief for the grade was to keep it saturated and stylised with the sensibilities of a music promo rather than a talent show.
The overall aim was to evoke a look that would appeal to a younger demographic, while not alienating other viewers. In the audio mix, the production team used a variety of high-end, multi-track recordings, director-shot and amateur footage. For re-recording mixer George Foulgham, clarity was key, and with careful fidelity manipulation, the dialogue was mixed with music of all types and combined with subtle graphic sound design.
Watch it Sundays, 7pm, Sky 1