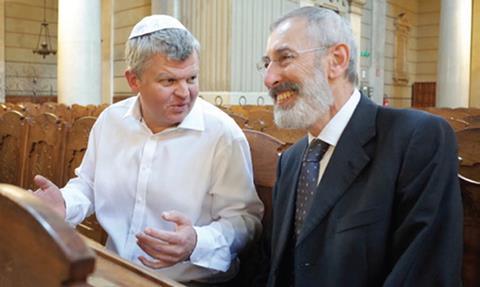 The best bit of Christmas University Challenge was Jeremy Paxman's look of disdain as he tried to ignore the chuffing train going round and round in front of him as he introduced the show. Elsewhere, Channel 4 took the idea of post- Christmas exercise to extremes by strolling up some mountains.
The appearance of ITV's director of factual on Monday's Christmas University Challenge at 8pm was probably the main reason that episode was, by a hair's breadth, the show's second best of the week; its 2.6 million/11% was close to ITV's Countrywise (2.5 million/11%; 123,000 +1) opposite, while defeating C4's The World's Most Expensive Food (1.4 million/6%; 253,000 +1) and Channel 5's Building The Ice Hotel (830,000/4%; 62,000 +1).
C4's Walking The Himalayas achieved 1.7 million/7% (242,000 +1) on Sunday at 8pm, behind BBC2's Dragons' Den (2.5 million/10%) opposite.
BBC2's Jools's Annual Hootenanny 2015 averaged 2.9 million/ 20% from 11.10pm on New Year's Eve over more than two hours; 300,000 more than last year.
On Sunday, C4 launched Deutschland 83 to 1.2 million/5% (259,000 +1) on a crowded night for 9pm drama, ahead of BBC2's My Mediterranean With Adrian Chiles (1 million/4%).