Tata report says digital technology will kick start new era of commercial growth for broadcasters, rights holders and sports bodies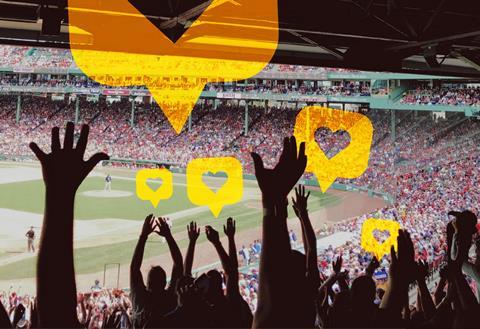 2019 will prove to be a tipping point for the global sports industry, according to a new report by Tata Communications, with digital technology innovation set to kick-start a new era of commercial growth for broadcasters, rights holders and sports organisations.
Tata's Show Me The Money Report highlights that streaming platforms, eSports, VR apps and other technology innovations are quickly becoming new crucial revenue drivers for sports alongside media rights, event attendance, sponsorship and merchandising.
The report cites PWC research which says North American sports market, the world's biggest domestically, will be worth over $78.5bn by 2021. This is up from $53.5bn in 2012, an increase of almost 47% in under 10 years.
Not only does digital technology help grow a sport's global viewership in terms of volume, says the report, it can also boost engagement among fans, creating a more compelling value-proposition for sponsorship and advertising.
The report argues that a successful digital strategy is all about augmenting the fan experience. This could mean enabling people at the stadium or trackside to experience sports in new ways or connecting people around the world to the live action in the most immersive ways possible.
Digital platforms also allow sports to create more emotional connections: more direct access to leading sports stars through platforms like Instagram helps fans identify with the big personalities. This makes them "stickier" from a commercial perspective – so more likely to buy TV and streaming subscriptions, more likely to attend events and more likely to buy merchandise.
Mehul Kapadia, managing director of Tata Communications' F1 business and the company's global head of marketing, said: "Digital technologies are kick-starting a new era of fan engagement, and it's going to be fascinating to see where the journey takes us. Yet, it's important to remember that digital technologies are the friend, not the enemy, of the live experience.