Hit US prison experiment 60 Days In is set for a British remake after Pulse Films optioned the format rights.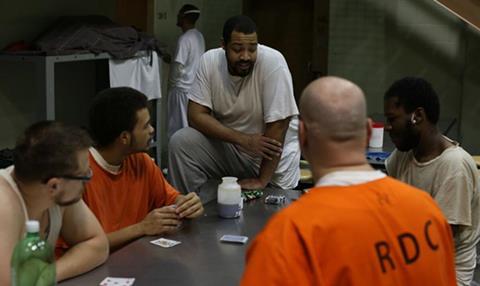 The Vice-owned indie has struck a deal with A+E Networks to develop and produce a UK version of the series, with Pulse creative director Emma Cooper understood to be pitching the projects to broadcasters.
In the US, 60 Days In airs on US cable network A&E and follows six innocent people who spend 60 days in Clark County jail in Jeffersonville, Indiana, to expose what really happens behind bars.
60 Days In is the cable network's highest-rated show of the year among people aged 18 to 49, and the highest-rated cable launch of the year for 24-54 year-olds. It is produced by US indie Lucky 8, set up by former Nat Geo exec Kimberly Woodard.
The show is currently airing on the Crime & Investigation channel in the UK as The Jail: 60 Days In.
The format was one of the most-talked about titles at Mip TV earlier this month and forms part of A+E Networks' drive to expand its international formats business.
A+E Networks' vice-president of international content sales Ellen Lovejoy said the show has "unprecedented authenticity".
"What captures your imagination about this format is that, whether or not you would ever do this, you end up rooting for the different characters and trying to get to the bottom of the social element," she says.
Access issues
In the US, the decision to allow cameras into the jail was made by local sheriff Jamey Noel but in the UK, prisons are run by the Home Office, which makes securing access potentially trickier for a local adaptation.
Lovejoy admits that international broadcasters could swap out the jail for a setting which is more locally-relevant. "We're interested to see what could be done in other countries to explore either the judicial system or other relevant areas like immigration," she says.