Picture and sound post on a 6 x 60-minute drama set in a school in a fictional Yorkshire mill town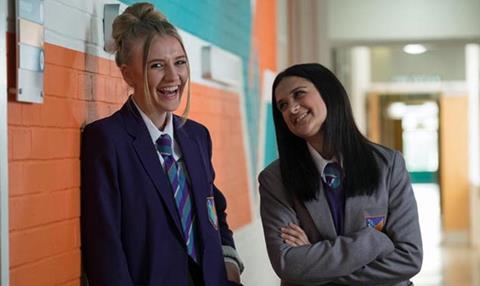 Post Encore
Client The Forge
Brief Picture and sound post on a 6 x 60-minute drama set in a school in a fi ctional Yorkshire mill town.
How it was done Colourist Jet Omoshebi graded the series using Digital Vision Nucoda, creating a charming and slightly hyper-real world that contrasts with the sometimes gritty nature of the story and reinforces the warmth of the characters.
For the audio, dubbing mixer Sam Baker spent time exploring the different cultures featured in the narrative, searching for ways to portray them through sound. This was ultimately achieved through ADR and wildtrack recordings that augment the tensions on the frontline, in and around the school.
The sound of constant bickering and fi ghts was added to the background to keep the audience on edge, waiting for a clash on screen.
Watch it Wednesdays, 8pm, Channel 4