IBC 2016: A raft of deals were announced at IBC, as some of the industry's larger vendors and serial acquirers moved to plug gaps in their product ranges and bolster their IP expertise by snapping up a host of niche vendors.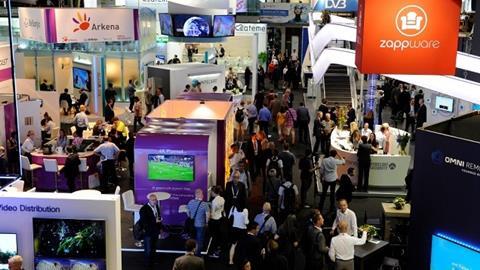 Blackmagic Design kicked off IBC with the announcement that it had bought two firms: Fairlight and Ultimatte.
Fairlight, which had been actively searching for a buyer since July, makes audio control surfaces and software for live broadcast events and the postproduction of film and TV.
Blackmagic also announced that it had bought green screen compositing hardware firm Ultimatte, which makes hardware for real-time blue and green screen removal that is used for news programmes, weather reports and other programmes with virtual sets.
Blackmagic said both deals were concluded a few days ahead of IBC - too soon for any integrated products to be on show in Amsterdam.
Midwich snaps up Holdan
Audio visual distribution giant Midwich has bought Manchester- based Holdan for £7.9m. Holdan distributes professional video and audio kit from the likes of Panasonic, Blackmagic Design and Anton Bauer.
Midwich struck the deal to give it a significant presence in the broadcast and professional video market sectors.
Holdan is based in Glossop, near Manchester and currently employs 35 staff. Last year, it recorded turnover of £20.6m and profit before tax of £1.1 million.
Chris Daniels has now stepped down as Holdan's managing director but will continue with the business on a full-time basis before retiring in 2017.
Allan Leonhardsen has taken on the role of Holdan's managing director while Kieron Seth becomes sales and marketing director.
Holdan will open a new headquarters in Glossop next month.
Meanwhile, Ross Video revealed its 11th and 12th acquisitions of the past seven years.
As part of its focus on live production, Ross acquired Abekas, a California-headquartered manufacturer of production servers, delay machines, effects systems and editing kit.
Ross Video chief executive David Ross said that replay was "a component we needed to round out our solution set".
Ross also bought Coveloz to help it navigate the shift to IP.
Ross said: "Coveloz has some great core technology and an amazing vision for the IP future.
"As we've been working with their team implementing technology on our new platforms, we've been impressed."
Investment in Gearhouse owner
Gravity Media Group (GMG), the owner of sales and hire outfits Gearhouse Broadcast, Hyperactive Broadcast and Gearhouse Actis, sold a minority stake in its business to investment management firm TowerBrook Capital Partners for an undisclosed sum.
GMG founder and chief executive John Newton and the rest of the management team will remain in place and retain majority control of the group.
They will be supported by two additional non-executive directors: Gordon Holmes of TowerBrook and Dave Checketts, the former president and chief executive of Madison Square Garden.
Newton said the deal would help GMG to "support more customers and events in more locations around the world".
Through its six subsidiary businesses GMG employs around 220 people across its UK headquarters and offices in Australia, USA, France and the UAE.
Riedel Communications also made a pair of acquisitions, taking on two intercom manufacturers: Dutch firm ASL Intercom, whose flagship ASL Flexus intercom system operates across audio over Ethernet standards such as Dante, AES67 and Ravenna, as well as Germany's Delec.
Cobalt Digital made its first acquisition with a deal for network solutions provider ImmediaTV to help grow its IP product line.
The Silicon Valley-based company is focused on IP-centric videoprocessing systems for broadcast, live events, streaming and IPTV.
And a few days before the show opened, Telestream revealed that it had acquired Bristol-based QC technology specialist Vidcheck. Vidcheck's flagship product is Vidchecker for file-based automated QC.