Design agency Adams Trainor, famous for doing branding and re-branding work for broadcasters, has done a re-naming job on itself by becoming 'AT the creative agency'.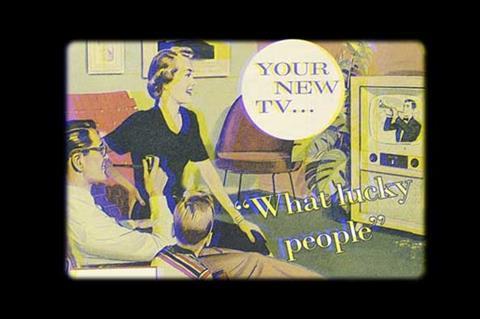 Company owner Jon Adams said that the change, after 14 years, was designed to appeal to current clients and also help "attract young up and coming producers and directors."
Meanwhile, the company has recently finished graphics work on C4's 'The Queen in 3D' (pictured).
The two-part documentary features both original stereoscopic footage from 1953 and new shots captured this year.
Titles and in-programme graphics were created including stills and animation to be viewed with 3D colour code glasses.
The series was directed by Rob Coldstream and edited by Mike Burton.