Channels business seeks to expand internationally with cable-style offering for Prime Video
Amazon Channels is set to explore cable-style content bundles for Prime Video customers as it seeks to expand internationally this year.
The online TV aggregator, which launched in the US in 2015 and in the UK, Germany and Austria last year, is planning to build packages around its roster of channels in the future, according to director and head of content acquisition Richard Au.
Speaking at the Realscreen Summit in Washington DC, Au said: "Over time, you can imagine us exploring types of bundles that we think are very customer-friendly.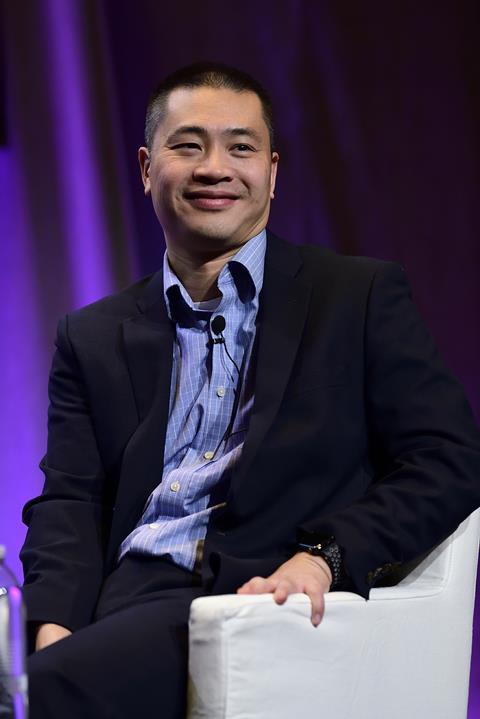 Whether they are genre-themed or otherwise remains to be seen, but there is definitely an opportunity to package things to make it easier for our customers."
Au said Amazon is keen to "create a service that is really flexible, and where users can choose their own line-up", but warned that there is a limit to the total number of channels that people – particularly cordcutters – will watch.
"They don't want 200 channels today, even if they get 200," said Au. "They watch a relatively small number of channels."
He noted that users are more open to smaller bundles of 30 to 50 – a reality that Channels will aim to reflect when it moves into bundling its verticals.
Amazon Channels US offers around 150 on-demand services, including HBO, Showtime, Cinemax and Starz – all of which are available to Prime Video customers, who must pay individual subscription fees for desired channels on top of their Prime subscription fee.
In the UK, the Channels service hosts roughly 45 channels, including three from Discovery – Motor-Trend On Demand, Eurosport Player and Discovery – plus ITV Hub, PBS America on Demand and NBC Universal's Hayu.
Au, who has served at Amazon since 2007, said services want to launch via Channels because they can grow incremental subscriptions. Amazon also handles all the streaming, customer service and credit-card processing transactions.
"We help partners to manage their services, such as dealing with customers, as opposed to just operating as a channel distributor," he said.
John Hendricks, founder of science-focused SVoD service CuriosityStream, said he "roots for every home that gets Amazon Prime" because the service is helping with content distribution as well as marketing for fledgling SVoD verticals.
"I look at Amazon Prime as someone who needs the revenue – we see that scale as very attractive," the founder and former chairman of Discovery Communications added.
CuriosityStream, which hosts around 1,500 factual titles, is available for about £2 a month direct-to-consumers, but is also available on Amazon Channels for £5.49 a month. "Amazon hosts our content so it absorbs the streaming costs," said Hendricks.
"We don't have the incremental content costs when we distribute via Amazon's platform. It makes the economics favourable."
"Our customers are not looking to snack on cat videos, so big, premium services have done well"
Richard Au, Amazon Channels
Amazon Channels US is expected to grow "in the tens of channels rather than hundreds of channels" this year, and there will be "continued growth outside the US", Au said, with Canada among the territories eyed for expansion.
"In the UK and Germany, we have Discovery as well as Eurosport Player, and it's going pretty well," said Au. "We are happy with the early results that we've seen. However, those channels aren't available in the US. In each country, different types of rights landscapes enable different types of offerings."
Meanwhile, he said that premium movie networks with original content, such as HBO, Starz and Showtime, have "thrived" on Amazon Channels and have clicked with its customer base.
"When people go home, they're looking for premium 'lean-back' content. Our customers are not people looking to snack on the latest cat video, so big, premium services have done really well."
Customers want a variety of genres, he said, noting the popularity of British programming in the US.
"We launched BritBox last summer and it has done really well. That is fuelled by great, fresh content that arrives the day after broadcast in the UK – and that makes a big difference."