Chief operating officer says its 'highly possible' SVoD service will harness her platform's fan-led approach
Amazon Prime Video has the opportunity to incorporate more interactive elements as it forges closer ties with Twitch, according to the gaming platform's chief operating officer.
Twitch's Sara Clemens said it is "highly possible" that Amazon will explore programming that harnesses her platform's fan-led approach as it brings the video services together.
"If you look at what Prime Video is producing and the interactive features of Twitch, there are some interesting opportunities," said Clemens. "There is still an enormous amount of potential on the platform that we have yet to unlock."
Amazon acquired the ad-funded online service, which enables users to watch and comment on live streams of gamers playing titles such as Fortnite and League Of Legends, for $970m (£775m) in 2014.
Multiplayer entertainment
Twitch's streams can incorporate multiple cameras or screens, enabling viewers to simultaneously watch a game being played and the reaction of the gamer, for example.
The video is flanked by a sidebar in which viewers can interact in real-time and influence the action in what Clemens dubbed "multiplayer entertainment".
Twitch co-streamed NFL's Thursday Night Football games with Amazon Prime for the 2018 season. Under the deal, Twitch creators were able to co-stream and commentate on the matches for their own fans.
Clemens said some creators had a higher number of viewers on their streams than the main game broadcast, demonstrating the popularity of creator-led content.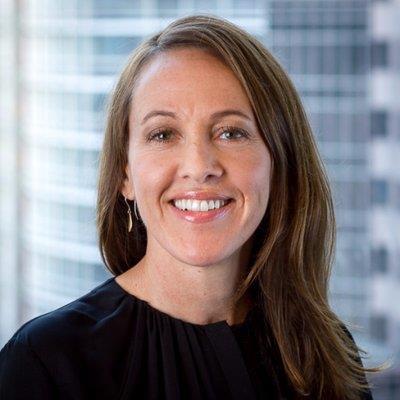 Twitch has also broadcast live streams of Impact Wrestling competitions, while The Washington Post and financial news channel Cheddar are among the first news partners to experiment with the service.
"We want to scale that co-streaming effort," Clemens said. "Wouldn't it be interesting if someone could commentate on top of some news content with their own take?"
Launched in 2011 as a spin-off of streaming platform Justin.tv, Twitch is primarily known as a gaming service but has expanded into sport, cooking, DIY and box-set binge-viewing over the past two years.
In May, NBC Universal staged a 48-hour Twitch marathon of Saturday Night Live sketches to lead up to the season finale on NBC channel.
It was followed by BBC Studios' seven-week Doctor Who marathon from May. More than 500 classic episodes from the show's 26 seasons were screened in blocks three times a day. "Non-gaming content is growing very quickly," Clemens said.
She added that Twitch "moved into the mainstream" in 2018 as gaming grew in popularity to become an activity for two-thirds of the US population.
Twitch has 3 million 'streamers' and more than 100 million monthly viewers. It has 15 million daily viewers, who watch for an average of 95 minutes a day, and is the second biggest video-streaming platform by consumption in the US, behind Netflix.