IBC 2016: Director Ang Lee was given the International Honour for Excellence award at IBC for his use of technology.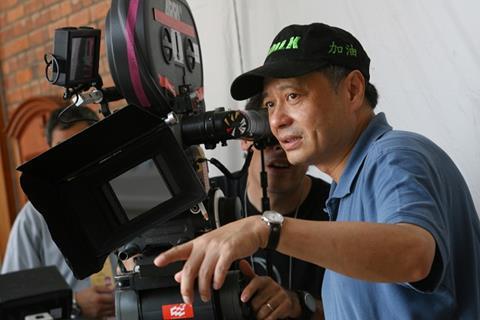 It is the highest award that IBC bestows and is made to an individual or organisation who has made "a significant and valuable contribution to the media industry, combining technology and creativity to achieve remarkable feats".
The Judges' Prize, which is presented to a company or project displaying a unique creative, technical or commercial imagination, was awarded to NASA.
Past winners include stereoscopic 3D coverage of the 2010 Fifa World Cup and DNA's single frequency networks for HD with DVB-T2, which was awarded in 2011.
IBC said: "From the very beginning, NASA has ensured that every moment of the space exploration programme has been captured, firstly with film cameras and then video, including the globally viewed footage of Neil Armstrong setting foot on the moon in 1969.
"Today NASA operates a 4K Ultra HD channel and allows viewers to watch footage on a wide range of televisions and internet connected devices."
IBC chief executive Michael Crimp said: "It is impossible to understate the importance of NASA's film and video efforts.
"Their engineers and producers have had to overcome massive technical challenges, which has meant close co-operation with suppliers of equipment and systems. The result has been stunning imagery, which has literally changed our view of the world."
Other recipients of the IBC Awards included SMPTE, which received the Special Award for its work formulating standards.
The Innovation Awards went to the Live IP Studio project, Endemol Shine Germany's Wild Island project and BT Sport's UHD delivery
Content creation
Project Title: LiveIP Studio
End User: VRT/EBU Sandbox
Technical Partners:
Axon
D&MS
Dwesam
EVS
Genelec
Grass Valley
Imagine Communications
Lawo
Nevion
Tektronix
Trilogy
VizRT
Content management
Project Title: Wild Island
End User: Endemol Shine Germany
Technical Partners:
EditShare
MoovIT Production Services

Content delivery
Project Title: BT Sport Ultra HD
End User: BT Sport
Technical Partners:
Timeline Television
Ericsson
SAM
Sony
Fuji
Chyron Hego
Telegenic
The IBC2016 Best Conference Paper award was handed to a paper entitled 'WIB - A New System Concept for Digital Terrestrial Television'.
Authors of the paper are Erik Stare of Teracom in Stockholm, Dr Jordi Gimenez of Universitat Politecnica de Valencia in Spain and Dr Peter Klenner of Panasonic Europe, based in Frankfurt.
"Our choice this year was for a paper which tackles a subject some may have thought close to end of life, but actually revitalises the whole subject of terrestrial broadcasting" said Dr Nick Lodge, the Chair of the IBC Technical Papers Committee.