NAB 2016: Ericsson has launched an augmented reality (AR) version of its Piero sports analysis graphics system.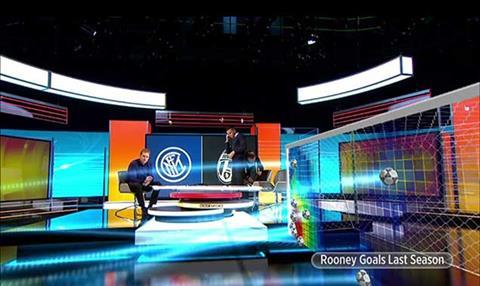 The technology works with studio tracking products, including Motion Analysis and Ncam, and the sports data service Opta to allow broadcasters to overlay 3D graphics in real-time during live studio productions and sport broadcasts.
Graphics can be produced instantly either by a system operator or by a presenter using a tablet device. The images are then projected onto a studio floor in 3D allowing broadcasters to illustrate the analysis sequence without cutting away from the studio environment.
According to Ericsson, BBC Sport is currently testing the Piero AR software on production of Match of the Day.
Ericsson head of broadcast and media services Thorsten Sauer said: "Piero AR allows broadcasters to go beyond rudimentary, pre-built 2D graphics and bring events to life through data-driven stories for even more compelling viewing and create deeper engagement through stunning artistry."
Piero AR features many of the effects already available in original Piero system plus 3D Virtual Replays, 3D Heat Maps, Goal Build Up and Pass Map. It can also project game footage in 3D onto a studio floor and visualise shot trajectories and attempts on goal in 3D.
Piero was devised by BBC Research and Development in 2002. It was subsequently developed and licensed internationally by Red Bee Media. Ericsson bought Red Bee Media in 2013.
Also at NAB, Ericsson has shown the first product developed using technology from Envivio, the video processing and delivery software firm that it bought for approximately $125 million at the end of 2015.
MediaFirst Video Processing performs high-quality encoding and delivers video to viewers. It can be used across private clouds, public clouds and on Ericsson custom platforms.
[Stand]
SU721