Indigenous indies must prove they have best handle on local voices
Watching the Apple TV+ presentation from Cupertino, California, while putting together a Nations & Regions special issue this week has been a slightly disorienting experience.
On one hand, the TV industry has never felt more global, yet a key trend in the UK is to focus on the value of stories being told in local voices, and on the industry achieving greater representation across the whole country.
When Apple is gearing up to make projects from Steven Spielberg, Ron Howard and Oprah Winfrey available in more than 100 countries, is there a danger that domestic squabbles about representation start to feel parochial?
I would argue not, because authenticity is a common factor in many hit shows. Content shouldn't be forced to tick N&R boxes – nobody is proposing Scottish indies should start developing documentary series on bagpipes – but a sense of place can make a programme genuinely distinctive.
Can you imagine how much less appealing Happy Valley would have been if it was set in a suburb of north London?
Radio 5 Live is another good example – it is still overtly a national station, but it sounds markedly different compared with when it was based in London alongside the rest of the corporation's stable. The move to MediaCityUK has informed its tone and shaped its talent decisions, without forcing it into a north of England pigeonhole.
"While industrial engineering carries negative connotations, in this case, it should be embraced"
Striking that balance is the challenge for the PSBs pursuing more N&R content and the indies hoping to deliver it. For the latter, a fierce battle is on the horizon between indigenous producers and the satellite offices of London labels that are springing up across the UK.
In some ways, this is precisely the point of Channel 4's relocation. And while the idea of industrial engineering tends to carry negative connotations, in this case, it should be embraced.
Being able to forge a TV career in Wales and the south-west, in Glasgow, and on both sides of the Pennines, is a clear benefit in terms of the industry broadening its talent pool and becoming more inclusive.
The advantage established N&R producers should have over new upstarts is a well-honed sense of community and place that can inform development slates in the balanced way outlined here.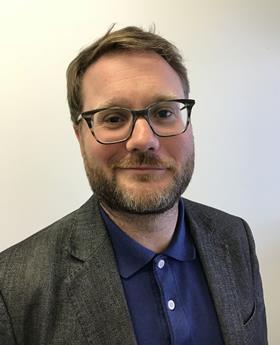 For the industry's out-of-London push to be fully successful, it needs to deliver more sustainable production hubs outside of London and shows that better represent the wider population.
An authentic sense of voice, place and community can do just that when harnessed correctly. See you at the Creative Cities Convention in Cardiff.
Chris Curtis is the editor in chief of Broadcast