Director of sport gears up for Change the Game season and unveils web shorts
BBC director of sport Barbara Slater has hailed the corporation's dominant position in women's sports as she kicks off the corporation's Change the Game season.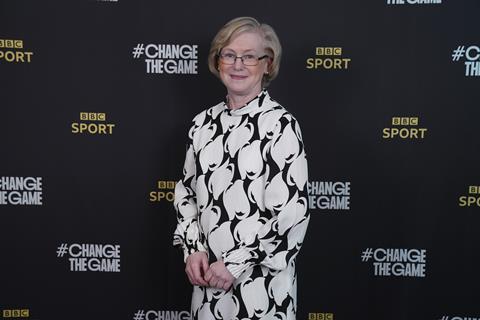 Speaking at a launch event last night for a summer of women's sport's coverage, Slater said the proportion of women's sport on the BBC had increased by a third in the past five years and now accounts for around 30% of the BBC's overall yearly sports coverage.
The BBC's women's football output was singled out for particular praise, which Slater said has been partly responsible for an overall 500% increase in the sport's nationwide audience in the last five years.
Commencing with the women's FA Cup final, which airs live on BBC1 this Saturday, the BBC's forthcoming Change the Game season is being positioned as the biggest summer of televised women's sport ever. Football, netball, tennis and cricket fixtures will all be shown across linear platforms and iPlayer.
"For us, this is a perfect storm, a moment for us to reflect on how far women's sport has come," Slater told the London event.
"But we are not standing still and we are not content – the ambition of our output has never been bigger."
Alongside the live coverage, Slater has commissioned an as-yet-untitled in-house BBC1 documentary on the England women's football team's preparations for this summer's World Cup.
A similar doc profiling the Scottish national team will air on the fledgling BBC Scotland channel around the same time.
Short-form slate
Slater's team has also commissioned a trio of iPlayer-only short-form series, with digital indie Whistle scoring the 5 x 5-minute Rebel Girls, a profile of young sportswomen who have fought against the constraints of culture, religion, gender, family or society.
The other two in-house iPlayer commissions are World Beaters, a 6 x 5-minute series championing top female sporting talents and Legends, which celebrates a range of sporting heroines.
"This summer will be a fantastic platform for women's sport deserving of our unrivalled line-up of presents, pundits and commentators ensuring audiences are given the best analysis and insight from every sport," added Slater.