Input Media retains contract to produce coverage from France 2019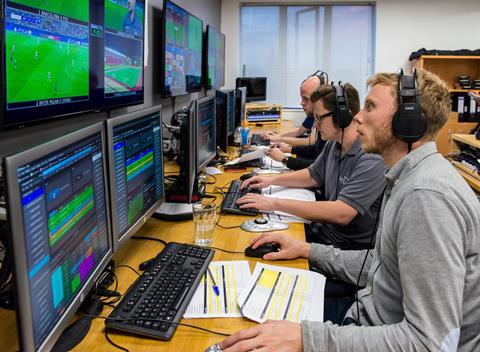 Input Media has retained the contract to produce the BBC's coverage of the FIFA Women's World Cup next year.
The London-headquartered sports specialist will produce live coverage of the month-long competition, which takes place in France from 7 June, for BBC1, BBC2, iPlayer and the BBC Sport website.
It won a competitive tender, issued in September, which also required the successful bidder to highlight how its coverage will appeal to 16-34 year olds, including the production of short-form digital content.
The BBC demanded the coverage must qualify as an out-of-London production, meaning Input is likely to make full use of its base in Manchester's Ardwick.
Input was responsible for the corporation's coverage of the tournament in Canada in 2015, when the England team's last-minute defeat to Japan in the semi-final scored an overnight share of 34% (1.7m) from 11.15pm to 2.15am.
The business, run by managing director Neil Oughton, also worked on behalf of Host Broadcast Services (HBS) at the men's World Cup 2018 in Russia.
Head of programmes Frank Callaghan said the Women's World Cup is a "prestigious" contract to win.
"The FIFA Women's World Cup is an established event in the sporting calendar and we are proud and privileged to be involved, providing top quality production, broadcast and technical services," he added.
Beyond football, the Gravity Media Group-owned company produces the world feed from France's Roland Garros tennis tournament, production services for Cage Warriors events and big-screen content for the Rugby Football Union.