Three Sky Sports heads of department tell Jake Bickerton how a series of technology-driven innovations are enriching its coverage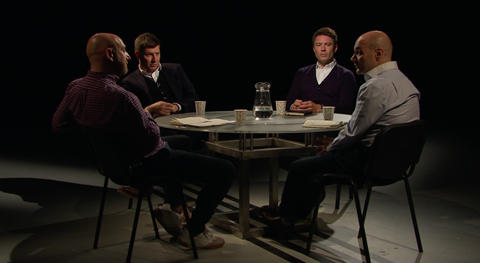 BRYAN HENDERSON We're fortunate with cricket as the long hours of a test match provide a lot of time to use innovative technologies.
We've put 4K Ultra HD cameras on stumps, cameras on umpires, and everywhere you could imagine on a cricket field. We've also used the Spidercam a couple of times at Lord's, providing some quite stunning panoramic views.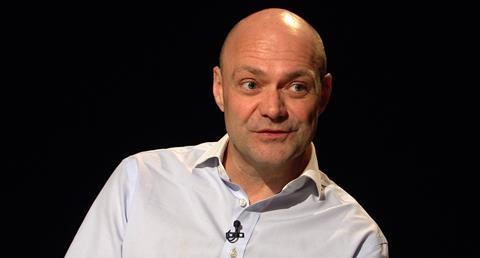 But one of the biggest things we've done is to introduce the Skycart. It's a non-reflective touch-screen on a golf cart that we began using for cricket in 2013. The impact has been quite big, not just on cricket but on all sports, and it has been copied by other broadcasters around the world.
We use it for analysis. Instead of shoving a microphone under an interviewee's nose and putting them on the back foot, it's a softer way of drawing more out of them and relaxes them just a little bit more.
GARY HUGHES Monday Night Football is our benchmark programme, in terms of analysis and technology. With data and stats becoming a much bigger part of football, it's very stats-based and analytical now, and all centred around a touch-screen.
We also have the 'Match Zone', which is our mobile studio. It's a truck with a touch-screen and it lets us take MondayNight Football out on the road.
We go to the clubs, the managers and the players ahead of matches and do analysis and interviews with them. It's all very tech-driven in terms of the touch-screen and it gives us a different type of access, to try to dig a little deeper around what drives them tactically.
"We're always trying to bring the customer closer to the game and give them a better experience"
Gary Hughes, head of football
In terms of cameras, Spidercam has always been there, but it was never used in our football domestically – it was only used for the World Cup, the Euros and the Champions League finals.
What we've tried to do with our Premier League games is to elevate them using Spidercam. Just being there in the stadium and seeing the Spidercam elevates the match and gives it a big-game feel.
We're always trying to bring the customer closer to the game and give them a better experience. We experimented with a 360 offering with the Champions League a few years ago, where you could choose your viewpoint, and we've been looking at something that enables fans to watch the game from the player's perspective.
There are things like that in the pipeline but we're not offering it at the moment.
DUNCAN EAST We're always looking for the next big thing at NAB and IBC.
There are a number of things sports tracking can offer you in-game, including a live point-of-view of a player about to take a free kick; the opportunity to have a replay from an angle where you don't have a camera; and the option to stream a completely different view of the game – like a Fifa or Twitch view.
But there's still a lot to do to make it as good as it needs to be before we do something with it.
BH The younger demographic is much more in tune with gaming and watching on tablets and phones – as opposed to someone like my dad, who will sit down in front of a plasma screen and enjoy the traditional experience. The plan is to serve both.
Any technology we look at has to have editorial value or be visually 'wow' – and it has to be something the customer wants.
If you can tick all three of those boxes at an appropriate cost, then great. We don't always get it right. With stereoscopic 3D, we initially thought, 'Wow, this is going to be the next big thing', but ultimately, the customer didn't really want it.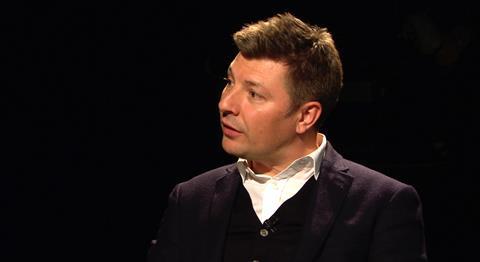 GH 3D taught us a lot of lessons. We always want to be innovators and at the forefront and we were keen to be the leaders in 3D – but it never resonated with the customer. We were more cautious around 4K Ultra HD to make sure it was going to be right for the customer. Rather than rushing into 4K, we had to get it right, which isn't necessarily something we did with 3D.
DE Some of the biggest tech changes we've introduced have been in darts, where we've committed to a robotic camera set-up. It was a massive step and has taken time to bed in.
There are very few people who can shoot darts – it is hard to stand there for six-hour sessions on the end of your lens looking at numbers this big, bouncing around the dart board. There's a real art to it.
So as opposed to having manned cameras, we've moved to a touch-screen robotic camera set-up. It's easier to train a much bigger pool of people to operate the touch-screen.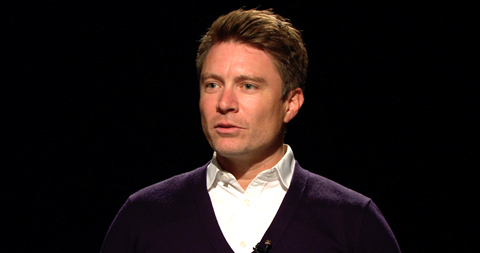 The camera operators now sit down at a touch-screen, with a dart board on it, and direct the cameras from there. When they touch double 20, the robotic camera zooms up to double 20. It bounces around all the different scores that way.
However, viewers were used to the way it previously looked – with some human error. The framing wasn't always perfect and there might be a slight wobble on the shot, but it was natural and felt right.
When you go to a robotic system, it's all the same and it starts to feel a bit robotic and sometimes takes the life and soul out of it a little bit.
When we got the system to air, we started to think about how we could improve it, and that was about starting to add a few imperfections to make it look and feel a bit more real. The idea was the viewer didn't know it was being shot any differently to before, hence why we had to add little flaws.
It's the same with our AR studio for football, where we've added a lot more detail than we thought we would need. We've added a lot more architecture to make it look like a studio, and we've added things like little camera shakes to make it feel a bit more real.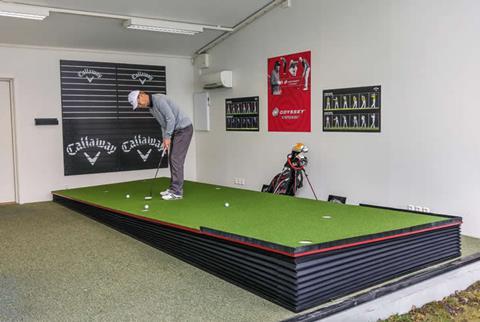 Meanwhile, the big on-screen innovation we've brought to golf was at the Ryder Cup, with the Zen Green putting mat. It's a platform with a green you can manipulate to change the lie and the contours, so you can be putting uphill or downhill and get different runs off the green. You can drive off different lies too.
The golfers like it and it gets them involved, and we've added AR avatars and 3D models of the course and the greens, which makes it even more eye-catching.
Broadcast TECH - November 2018
1

Currently reading

How Sky Sports stays ahead of the game

2

3

4