BBC Studios and Post Production (BBC S&PP) could keep a major presence at Elstree Studios after it returns to a redeveloped Television Centre in 2017.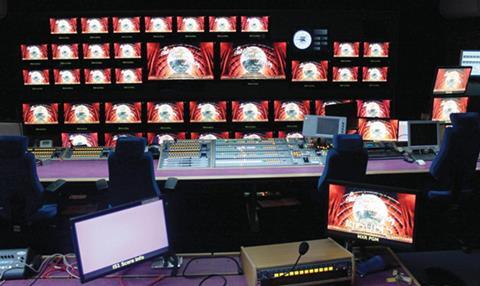 The commercial arm of the BBC relocated to Elstree Studios in 2013 after the BBC sold its west London HQ to property developer Stanhope. BBC S&PP was due to move back into TVC this year, but has delayed its return until 2017.
BBC S&PP chief executive David Conway said he wanted the company's return to TVC to be an "expansion" of its offering.
"We are working collaboratively with Elstree in the run-up to 2017. They are keen for us to stay, and if we can find a commercially viable proposition, I would love to run the two together," he said.
As well as operating studios at BBC Elstree for EastEnders and Holby City, BBC S&PP uses Elstree Studios' Stage 8, Stage 9 and its George Lucas Stage production gallery space. BBC S&PP has an option to extend its contract with Elstree for "several" more years beyond 2017.
Conway joined BBC S&PP as chief operating officer in 2012 and took on the role of chief executive in September last year, following Anna Mallett's move to oversee the project to commercialise BBC productions. He said that as an alternative to the extension of its contract with Elstree Studios, "plan B" could involve striking a deal with another studio facility. "
2013 was about relocation and restructuring, because of TVC's closure, and establishing the business at Ruislip and Elstree. 2014 was about stabilisation, refining operating models and getting the business back on its feet. Now it is stable and sustainable, it is all about growth," said Conway.
"We work with indies in studios so hopefully we can sell on post and the services offered by Digital Media Services [DMS]. We are building and bolstering on the end-to-end side of things."
Conway said he was keen for DMS to develop "sustainable, ongoing contracts" with clients, particularly by focusing on providing asset management and storage services.
BBC S&PP closed its central London post facility in 2013 after only 12 months. While Conway would not rule out setting up another standalone facility, he said: "Pop-up post has really worked. We have the EastEnders and Holby post operation but, above that, ents postproduction worked successfully over the past year because it minimised fixed costs and we can ramp up and down according to projects.
"For the moment, on the entertainment side of things, pop-up works well for us, but if that builds to a level where it could be sustainable for a fixed operation, then who knows."
In March, the BBC executive board approved a five-year deal for BBC S&PP to provide services to EastEnders at Elstree. The approval was revealed in minutes published this week.