Commercial arm of publicly-funded broadcaster had sought clarity over whether it qualified for scheme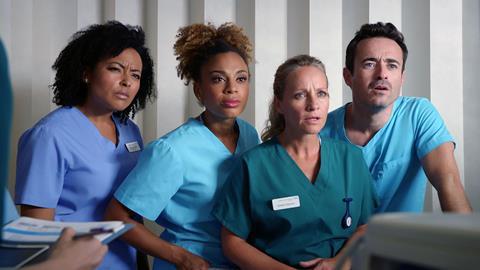 BBC Studios has begun the process of furloughing freelancers after the government gave it the greenlight.
As the commercial subsidiary of a publicly-funded broadcaster, BBCS had initially been unsure whether it could engage in the practice of rehiring then furloughing staff so that they qualify for government support.
In an email seen by Broadcast, the producer/distributor's HR director Jabbar Sardar said he had received confirmation that "commercial organisations such as BBCS" are eligible for funding from the government's furlough schemes.
This will "mitigate redundancies and lay-offs" caused by Covid-19 to freelancers engaged via PAYE or on fixed-term contracts, according to the email, which was sent on Tuesday afternoon (14 April).
BBCS is not furloughing any staff for the time being, although hefty productions such as EastEnders and Holby City have been placed on hiatus for weeks and the well of originals will soon run dry.
The majority of the freelancer furloughing will come from within BBCS' production teams, though specific numbers or departments have yet to be confirmed.
BBCS' support for freelancers can now be "significantly expanded", said Sardar, which placed these people into four different categories.
The first three categories will be put on the government's Coronavirus Job Retention Scheme and the fourth will be supported directly by BBCS as these people are ineligible due to their not being on any company's payroll on 28 February.
This latter category will be given 80% of their pay up to £2,500 per month in line with the government's scheme.
For those on fixed-term or PAYE contracts who do qualify, BBCS is topping up the government scheme's 80% pay-out in some cases by paying 100% of a person's salary (up to £3,000 per month) for up to the next three months.