The broadcaster is expanding its 4K UHD coverage for this year's Championship and is also screening all matches from all courts in HD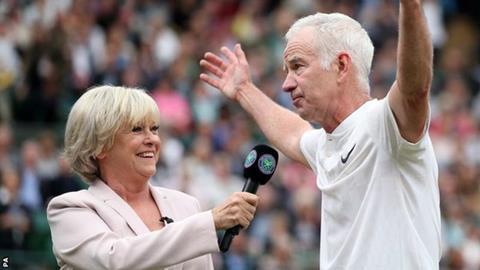 The BBC is expanding its 4K UHD HDR trials at Wimbledon this year, with every centre court match being broadcast in UHD and high dynamic range (HDR) on BBC iPlayer and through the red button.
The broadcaster is also covering all 18 courts at Wimbledon in HD live and on-demand for the first time ever, through BBC iPlayer and the BBC Sport website and app. All broadcast programmes will be available for 30 days.
Throughout the tournament, the BBC Sport website, mobile app and TV app will provide highlights, full match replays and video clips.
In the lead up to Wimbledon, the broadcaster has also made a doc - John McEnroe: Still Rocking at 60 (pictured) – which will air on 30 June on BBC1. It sees Sue Barker travelling to New York to meet McEnroe's childhood friends and family as well as his greatest rival, and close friend, Bjorn Borg.
Wimbledon 2019 begins 1 July.