Pride and Prejudice, House of Cards and Nuts in May among the archive shows on offer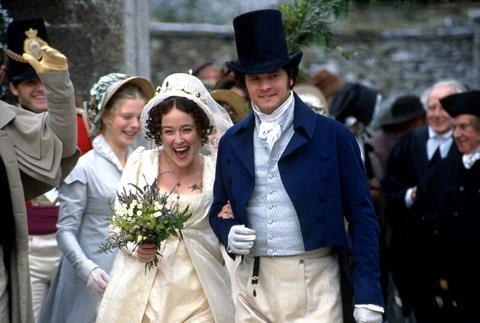 Andrew Davies' 1995 adaptation of Pride and Prejudice and his original House of Cards are among a range of classic drama box-sets released on BBC iPlayer today.
The eight dramas available on the VoD players' From the Archive section also include BBC1's 2004 adaptation of Elizabeth Gaskell's North and South, Judi Dench's Bafta-winning four-part Talking to a Stranger and Mike Leigh's cult 1976 comedy Nuts in May.
There will also be director Peter Watkins' controversial 1965 nuclear war docu-drama The War Game, which the BBC originally pulled from transmission and only aired twenty years later.
The oldest show on offer is the TV play Mrs Patterson from 1956, starring Eartha Kitt, followed by 1958 sci-fi thriller Quartermass and the Pit.
BBC drama controller Piers Wenger said that the team had "dug deep into the BBC's archive" to find the shows, which are the second batch to be uploaded to From the Archive this month, following a range of documentaries chosen by Louis Theroux.
The corporation has also placed all 10 archive series of Doctor Who since its 2006 reboot on the platform, along with a range of archive cooking shows.
A full box-setting strategy is expected to be published later this year.
iPlayer's classic dramas in full
Mrs Patterson (1956)
Quartermass and the Pit (1958)
The War Game (1965)
Talking to a Stranger (1966)
Nuts in May (1975)
House of Cards (1990)
Pride and Prejudice (1995)
North and South (2004)