Academic accuses Conservatives of seeking to 'take back control' of corporation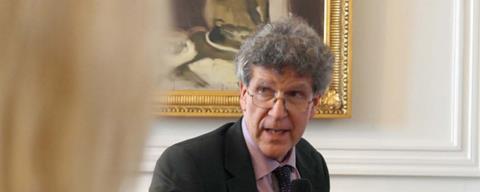 Professor Steve Barnett has characterised the government as the "most lethal threat of all" to the future of the BBC.
Delivering the Shirley Williams lecture last week, Westminster professor of communications Barnett said the Conservatives are attempting to "remake our long-standing institutions and democratic structures in their own image…and impose their own worldview".
He highlighted the "desperate" attempt to install former Daily Mail editor and staunch BBC critic Paul Dacre as Ofcom chair which "tells us something very sinister about the way in which [it] is seeking to 'take back control' of an institution that belongs to the nation."
Barnett added that the "progressive degradation" of the BBC means it will not be able to act as a "bulwark against the rising tide of disinformation and conspiracy theories that are fuelling autocratic regimes around the world".
Ofcom also came in for criticism, after it started regulating the BBC in 2017.
It has reported on the corporation's impartiality in an "incendiary" way, according to Barnett, who claimed its findings are "highly dubious" due to flawed methodology.
Barnett slammed the government's "persistent accusations of bias" and drumbeat of complaints that the BBC is "in the grip of some kind of leftist conspiracy".
"The problem is that this drip drip barrage of wholly unfounded and unevidenced allegations from the hard right constantly forces the BBC onto the defensive," he said.
"All the empirical evidence tells us categorically that the BBC does not have a problem with impartiality."
The spectre of universally available superfast broadband was also flagged as a potential threat to the future of the BBC.
Once this becomes available, the government will have the ability to transform the broadcaster into an SVoD service, "at a stroke destroying the whole notion of a freely accessible, universal public space."