Majority will go towards helping out-of-work freelancers
The BBC is donating £500,000 to The Film & TV Charity's Covid-19 Emergency Relief Fund and a further £200,000 to help tackle the industry's mental health crisis.
The £700,000 sum has been funded principally by commercial arm BBC Studios, with some contributions from public service commissioning teams.
The charity's fund is being used to assist those impacted by the near-total TV production shutdown caused by the coronavirus crisis. The donation will mainly go towards helping freelance workers, many of which are already struggling financially as a result of the shutdown.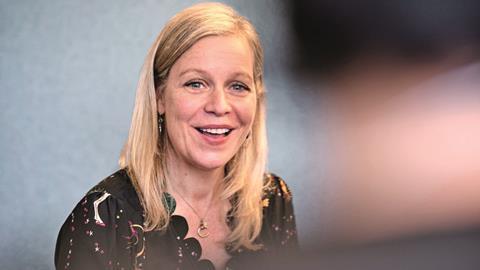 The Film & TV Charity is currently working on the eligibility criteria and levels of funding it will pay out but those in immediate need can apply for a £500 hardship grant.
BBC content director Charlotte Moore said: "Freelancers are the lifeblood of our industry, keeping our shows creatively brilliant for all audiences. At times like these it is critical we stand by them."
The BBC's gesture follows on from a £1m donation to the Film & TV Charity's emergency fund made by Netflix earlier this week.
Mental health funding
The remaining £200,000 will go towards the charity's two-year mental health action plan, which is looking to address widespread cross-industry issues discovered in research issued earlier this year.
That research found that one-in-two people in the TV industry had considered suicide, compared to a 20% national average.
For more information on the charity's financial support visit: https://filmtvcharity.org.uk/coronavirus-financial-advice/