Radio 5 Live presenter made a 'serious error of judgement', broadcaster rules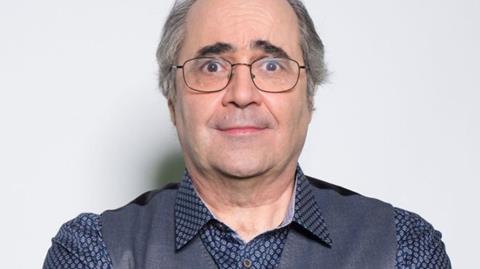 The BBC has fired long-running Radio 5 Live presenter Danny Baker after he posted a tweet in which he labelled an illustration of a chimpanzee as the royal baby.
A BBC spokesman said Baker had made a "serious error of judgement that goes against the values we as a station aim to embody".
Yesterday the presenter hastily removed an image he tweeted out of Prince Harry and Meghan Markle holding hands with a chimpanzee dressed in clothes with the caption "Royal Baby leaves hospital".
Baker followed up with an apology, stating "sorry my gag pic of the little fella in the posh outfit has whipped some up. Never occurred to me because, well, mind not diseased. Soon as those good enough to point out its possible connotations got in touch, down it came. And that's it."
He later tweeted: "Was supposed to be joke about Royals vs circus animals in posh clothes but interpreted as about monkeys & race, so rightly deleted. Royal watching not my forte. Also, guessing it was my turn in the barrel."
Confirming Baker's firing, the BBC spokesman said: "Danny's a brilliant broadcaster but will no longer be presenting a weekly show with us."
The sacking is the third time Baker has been let go from a radio station and the second time from 5 Live.
He was fired from 5 Live in 1997 when station bosses alleged that he had incited threatening behaviour during an outburst against a referee.
The following year, he joined Talk Radio but was let go within weeks after refusing orders to centre the show on football.