Unit wraps up commissioning and production after almost two years
The BBC has closed its VR Hub after less than two years in operation.
Head of the hub Zillah Watson said the unit will be "wrapping up its commissioning and production work" in a blog post earlier this week.
A BBC spokeswoman told Broadcast today that the Hub's mixture of full-time, part-time and freelance employees will either move on to other projects or be redeployed within the BBC once they've finished outstanding work.
BBC Studios continues to run a VR business, which licences out IP for shows like Doctor Who to games-creators.
In the blog 'BBC shares insights into great virtual reality storytelling', Watson said the corporation will "continue to identify audience opportunities for VR" and will shortly tour the UK's libraries to showcase its best work in the space.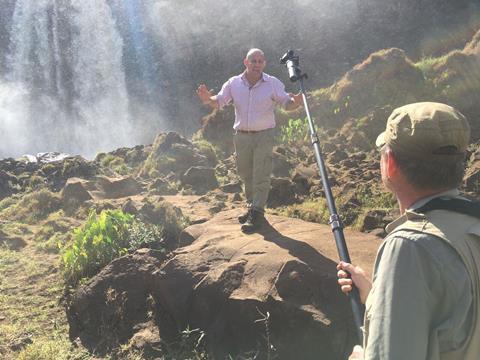 The VR Hub was officially launched in December 2017 with a remit to produce a small number of "high impact" experiences with mainstream appeal.
Several months later, Watson told Broadcast she wanted the hub to take programming beyond "techy audiences" and into the mainstream.
The hub has produced BBC News co-pro Damming the Nile, several history projects and re-works of Doctor Who and BBC3 comedy People Just Do Nothing.
It most recently revealed a six-part BBC Arts co-pro Missing Pictures, in which movie directors will tell the story of films they have not previously been able to bring to the screen.