Industry still positive about technology's prospects despite signs of waning public interest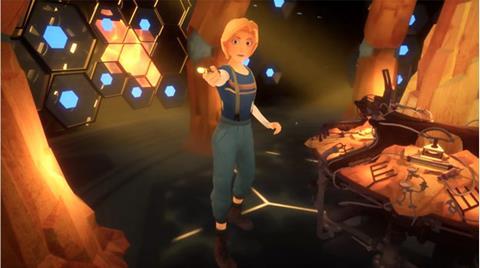 Virtual reality has a promising future as a business tool and location-based entertainment experience, but will take time to become mainstream in households. That's the view of VR experts approached by Broadcast about the future of the technology.
Last month, research revealed that interest in virtual reality is waning. A ReportLinker survey found just 62% of people now have a positive attitude towards the technology, down from 83% in January 2017.
The report followed news from Imax in December that it is shutting down its VR unit. And Jaunt, a start-up focused on VR and backed by Disney, restructured this year to focus on augmented reality – a close cousin to VR.
There was also a subdued presence by VR companies at this year's Consumer Electronics Show in Las Vegas, in contrast to a few years ago when VR was very much the buzz technology.
Many VR experts approached by Broadcast admitted that mainstream adoption has been slower than hoped, hampered by a lack of hit software and laggy or glitchy graphics.
Sol Rogers, chief executive of immersive production studio Rewind, said that major advances in complex technology like VR take time, and hardware launches this year should boost take-up.
Facebook-backed Oculus is to launch its new Quest headset this spring for $399 (£300), while HTC is launching the Vive Cosmos and the eye-tracking Vive Pro Eye headsets. "Together, these three product additions will make 2019 a big year for VR," said Rogers.
He added that 5G technology will be "fundamental" for VR to evolve. "The rollout of 5G across large venues and areas will enable larger, more impressive content to scale across lighter-weight devices."
Others said VR is growing within specific industries and sectors, from tourism through to architecture, medicine, training, advertising and education. Ana-Despina Tudor, leader of the MA Virtual Reality course at London College of Communication, said VR has the capacity to transform many industries by creating a more engaging, interactive and memorable narrative and tools.
She said: "In terms of education, VR has great potential to become a regular teaching and practice tool, where complex concepts can be explained easily through amazing visualisations." Tudor added that VR's popularity in gaming has also increased, with games platforms reporting growing numbers of VR users, content and development.
VR experiences
VFX house Framestore, meanwhile, is experiencing growing demand for virtual reality work. Its VR team has grown from three to approaching 100, according to head of VR Karl Woolley.
He said the early hype around VR led people to think it would take off quickly and that there would soon be headsets in every home. Instead, he added: "The real demand for VR is coming from the rollout of more location-based experiences. And this is where I think we'll see it continue for the time being."
Framestore has worked on projects for Samsung and Volks­wagen, using VR to create experiences for consumers around product launches. Woolley said: "These are done inside a car or using a purpose-built lunar rig that suspends people as if they are in zero gravity. Alongside engaging visuals inside a headset, the better VR experiences are using physical elements or spaces to enhance them."
He added that many brands are using VR to create permanent experiences, citing The Void virtual reality entertainment centres that offer Star Wars and Wreck It Ralph experiences at Walt Disney World in Florida.
Meanwhile, location-based VR company Dreamscape Immersive, whose investors include AMC and Steven Spielberg, has just opened its first VR experience centre in a Westfield shopping mall in Los Angeles and plans to open four more in the US this year.
Woolley said: "VR is currently operating in a way that's not dissimilar to the role of the arcade before at-home video game consoles became a staple."
Head of the BBC VR Hub Zillah Watson also urged patience on the adoption of VR. She said for VR to go mainstream, two things need to happen: "First, tech companies need to continue their work to not only make headsets better, but also more affordable, and we need more and better content that's going to appeal to a mainstream audience."
She said VR is "malleable" for different genres, not just gaming. "We've produced everything from VR news programmes to comedy kidnappings that sit you down alongside the Kurupt FM crew, to archive pieces that send you to the Berlin Blitz at the height of WWII."
Watson said the next project for the BBC VR Hub is its most mainstream VR experience yet. In Doctor Who: The Runaway (pictured above), viewers can step inside the Tardis in an animated interactive story featuring new doctor Jodie Whittaker.
➤ See the April 2019 issue of Broadcast TECH (out in April) for a full report on virtual reality