Division set to save £2.5m as it prepares to move to new home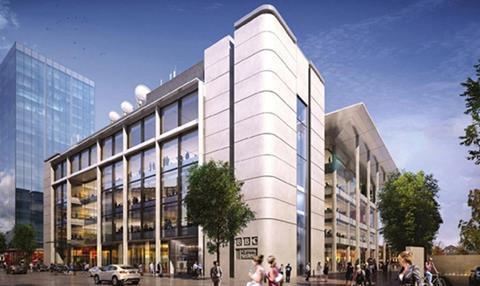 BBC Wales is to make 65 net redundancies in its tech team as it prepares to relocate to a new home, delivering savings of around £2.5m.
The corporation's Welsh division will be closing 83 posts in its technology, operations and archive divisions while creating 18 new roles, as it continues to build towards a £9m savings target by 2022.
It will relocate to the new premises in autumn 2019, picking up 35 technical and operations staff from BBC-backed Welsh language channel S4C, which will move across from its Carmarthen hub under TUPE legislation rules.
These staff may also be affected by the redundancies.
In a statement, BBC Wales said the changes would "enable it to respond to a fast-moving media environment" by harnessing the technology and facilities at the new Cardiff Central Square premises, sharing playout and technology with S4C and transforming its archive services, resulting in a smaller, specialist archive team.
The proposed closures are not expected to take effect until 2020 and the BBC said it will work with trade unions to reduce the risk of compulsory redundancies.
BBC Wales director Rhodri Talfan Davies said: "The proposed changes, while extremely difficult, are essential if we're to ready the organisation for the relocation.
"I know today's announcements will cause a good deal of concern and we will be doing everything possible to support colleagues during this time of change."