Second series for Daisy Haggard's Showtime co-pro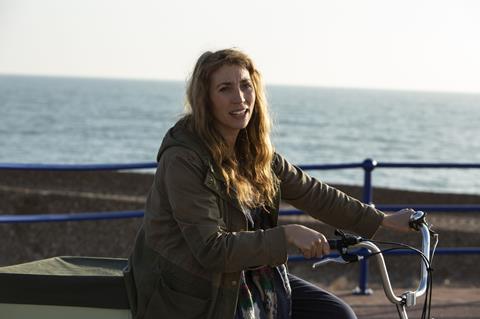 BBC3 and Showtime have commissioned a second series of Daisy Haggard's comedy/drama Back to Life.
Fleabag indie Two Brothers Pictures' six-parter, co-written by Haggard and Laura Solon, stars Haggard as Miri, who returns to her seaside family home after almost 20 years in prison.
The first series was box-setted on iPlayer but also consolidated well above the 1m mark when it aired in BBC1's late-night youth-skewing block in April, soon after the block was formed.
Its Showtime run ends in the US this Sunday, airing on a network for which Haggard has already starred in Matt LeBlanc's BBC2 co-pro Episodes.
BBC comedy controller Shane Allen commissioned the second run along with BBC3 controller Fiona Campbell and Showtime entertainment presidents Gary Levine and Jana Winograde.
Haggard is continuing to exec-produce while Two Brothers founders Harry and Jack Williams share producer credits with Sarah Hammond, another Fleabag producer.
Harry Williams described Haggard and Solon as "those rare writers that can make you laugh and cry in equal measure".