Unions in uproar over proposals to slash jobs and centralise N&R coverage in Birmingham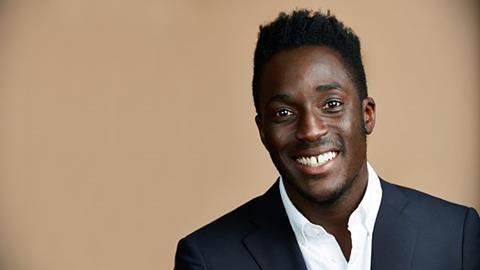 The investigative strand replacing Inside Out is to be headquartered in Birmingham and will lead to more than 30 job losses, BBC staff learned this week.
Unions Bectu and the NUJ have slammed the plans, which were revealed in a staff presentation in recent days – seen by Broadcast – as "overly ambitious… understaffed and alarming".
According to the proposals, the yet-to-be-titled show will have seven permanent roles based in the Midlands hub – three executive producers, three production co-ordinators and one production manager.
Eleven regional offices are being reduced to six – in Birmingham, Leeds, Newcastle, London, Norwich and Bristol - and will each contain three producers, one assistant producer and one researcher.
There will be 49 permanent and freelance roles operating on the show at full capacity, a drop of 35 from the 84 who worked on Inside Out, which included 48 journalists, 11 senior news editors, five senior presenters and five production co-ordinators.
Inside Out's workforce has been informed that they are all at risk of redundancy.
Roles for the new show will be formally advertised once the collective consultation on wider cuts to the BBC's regional and London news teams is over, with priority consideration given to those provisionally at risk of redundancy across the BBC.
"These are incredibly difficult decisions to take but we firmly believe that we will emerge from this with a strong, more efficient and more agile model to serve our audiences in the future," the presentation noted.
Union uproar
NUJ general secretary Michelle Stanistreet said it is "completely unacceptable" that the BBC is refusing to give the journalists working on Inside Out priority access to the new roles.
She added that the union's members are "alarmed and angered" by the plans.
"Despite promises of bold visions and agile models, we have precious little detail about the replacement programme in order to be able to assess the impact on journalism," she said.
"Indeed, there's a notable absence of references to journalism or investigations in the BBC's communications on this, which will shock anyone who cares about the BBC's ability to reveal local stories in the public interest."
Meanwhile, Bectu national secretary Noel McClean described the proposals as "overly ambitious, understaffed, and lacking sufficient redeployment options".
"We fail to see how this focuses on underserved regional audiences and feel there are much better and more constructive methods for changes to English regional current affairs programmes," he said. "We will be making robust challenges to this proposal."
Concerns also remain over a lack of opportunities for freelancers and local indies, according to one Inside Out contributor, who highlighted the challenge in comprehensively covering local issues from further afield.
"This does not feel like regional TV," said the source. "Pulling editorial out of the regions back to Birmingham is a serious concern."
A BBC spokeswoman pointed to "difficult decisions" having to be made in light of the BBC's enforced savings of £125m due to Covid-19, on top of the £800m savings target it has already been fulfilling since Charter Renewal.
She added: "As part of new proposals for BBC England, we have developed an exciting new current affairs programme which will be made in six hubs spread throughout the country, giving us the opportunity to explore in greater depth issues that matter to our audiences across the regions.
"We are supporting staff as we work through these proposals and have provided further information about the new programme this week."
Replacement
Inside Out's replacement will run as two 10 x 30-minute series from next year in a Monday 7.30pm slot across the six regions.
Broadcast revealed Inside Out's autumn edition was to be culled in May, with the future of the show at that point placed in doubt.
The strand operated for 18 years across 11 regions and its cancellation has caused an outcry from within the TV sector and beyond.
Open letters have been sent by a group of 100 creatives and also a raft of nations and regions indies, decrying the move as "damaging English democracy" and "foolhardy" respectively.
Last week, a group of 60 MPs including former Labour leader Jeremy Corbyn urged Ofcom to intervene and force the BBC to reverse regional cuts.