Broadcaster urged to reverse 'foolhardy' plans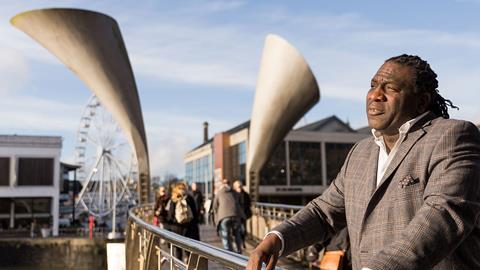 A group of 90 indie execs and freelancers have urged the BBC to consider the impact of regional cuts on the out-of-London production sector.
Today's (7 July) open letter to the BBC Board, which was signed by execs from Wild Dog Films, Saffron Cherry Productions, Title Role and Defacto Films, queried whether the BBC will fulfil the remit set out in its charter under the plans issued last week.
As it grapples with the need to make savings of £25m by 2022, BBC England is to make 450 people redundant and replace long-running investigate strand Inside Out with a smaller strand which plays out in fewer regions.
The letter called on the BBC to reverse this decision and "deepen its commitment to the regions" at a time of national crisis, with issues surrounding Covid-19, Brexit, climate change and the shape of our economy and society all needing to be covered in detail.
"To diminish or even lose focused regional programming will undermine the very values on which the BBC is built – namely to reflect and represent the nations and regions' diverse communities," it read.
"With the BBC facing an upcoming charter renegotiation, it seems foolhardy to throw away the breadth of programmes that are genuinely unique."
The letter, which copied in culture secretary Oliver Dowden and Ofcom chief Melanie Dawes, posited that regional indies will be hit hard by the plans, with opportunities reducing at a time of strife for the industry.
"BBC regional commissioning has been vital for local production companies but will these new programmes be made in-house? Will there be opportunities for regional production companies to pitch for these slots?," it asked.
It cited successful BBC regional commissions such as One Tribe TV's Civilisations Stories and Factory Films' The Great Staycation as "crucial not only in nurturing creative talent but also acting as a showcase both for our companies and the production staff we employ".
The call joins a chorus of voices that have responded in anger since Broadcast revealed Inside Out was to be scrapped a few weeks ago.
A group of 100 creatives including Lenny Henry and Samira Ahmed said the move "risks damaging democracy", while MPs have also argued for it to be reinstated.
Earlier today, it emerged that BBC2's Politics Live format's future is also in doubt, with the show being placed under review.
A BBC spokeswoman said: "The BBC has set out plans to transform its local services in England as it seeks to serve audiences better, respond to lessons learnt during the Covid-19 crisis and make savings to tackle its financial challenges. That has meant taking some difficult decisions.
"The new investigative programme will consist of 30 minute single films giving us the opportunity to explore in greater depth issues that matter to our audiences. We have chosen to make it from six production hubs that are spread across the country but they will still serve every region of England."