The first episode will air on 7 October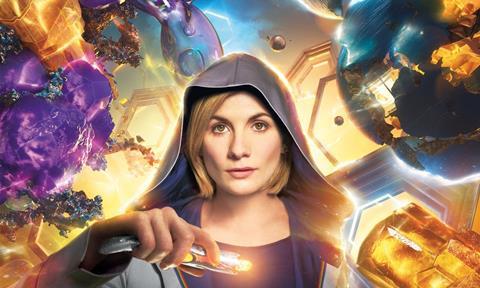 Doctor Who is shifting to a regular Sunday slot for the first time when its rebooted 10th season kicks off next month.
Delivering the announcement today, BBC director of content Charlotte Moore said that the switch from its traditional Saturday home, along with the arrival of showrunner Chris Chibnall and the first female doctor Jodie Whittaker, "heralds a new era for the show".
"It feels only right to give it a new home on Sunday nights at the heart of BBC1's Autumn schedule," said Moore.
The first episode, penned by Broadchurch writer Chibnall and titled The Woman Who Fell to Earth, will air on Sunday 7 October on both BBC1 and BBC America.
The BBC has yet to confirm a slot, but it looks likely to air either side of Countryfile, which is a staple fixture at 7pm.
The air date was initially released by accident on the German iTunes store yesterday before the BBC intervened to stop the leak.
The move is the latest example of Moore playing with the schedules for the corporation's big hits.
She used last month's Edinburgh International TV Festival to announce that Peaky Blinders would be moving its next series from Patrick Holland's BBC2 to BBC1, in a similar vein to the switch Line of Duty made in 2016.
Doctor Who has previously aired specials on a Sunday but never an entire series. Apart from a brief midweek spell prior to its late-1980s cancellation, it has run on Saturdays since it first launched in 1963.
The new slot is designed to provide some stability to the show, which has suffered since switching to the autumn, when Saturday nights are dominated by BBC1 and ITV's biggest entertainment shows.
Last season, which drew a consolidated 28-day audience of 5.9m (28.2%), was shifted around the schedule to accommodate as Strictly Come Dancing took on The X Factor, its start time ranging from 6.30pm to 7.50pm.
Producer BBC Studios revealed the season's diverse writing team last month, which includes former children's laureate Malorie Blackman and Murdered by my Father writer Vinay Patel.