Like the fish they're trying to catch, Bob Mortimer and Paul Whitehouse don't take direction too well when they're in the moment, says Lisa Clark
Production company Owl Power
Commissioner David Brindley
TX 8pm, Fridays, BBC2 from 2 August
Length 6 x 30 minutes
Executive producer Lisa Clark
Director Will Yapp
Series producer Stephanie Fyfe
Editor Doug Bryson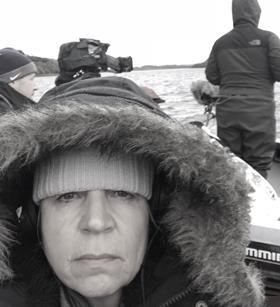 Lisa Clark
Executive Producer
Fish don't take direction very well. Nor do Paul Whitehouse and Bob Mortimer, at least not in Mortimer & Whitehouse: Gone Fishing. The fish are fully in charge on this show from start to finish and Paul and Bob are too focused on their potential catches to think about the finer points of the production.
So, how do you produce a show that is essentially about nothing and is wholly in the hands of the fish and the fishermen? Our commissioning editor, David Brindley, thankfully took that calculated risk with us.
Last September, we set out to capitalise on the surprisingly stealthy success of the first series. We knew the most important ingredients were beautiful locations, a fisherman and his hapless mate, good topics of conversation and of course … the specimen fish.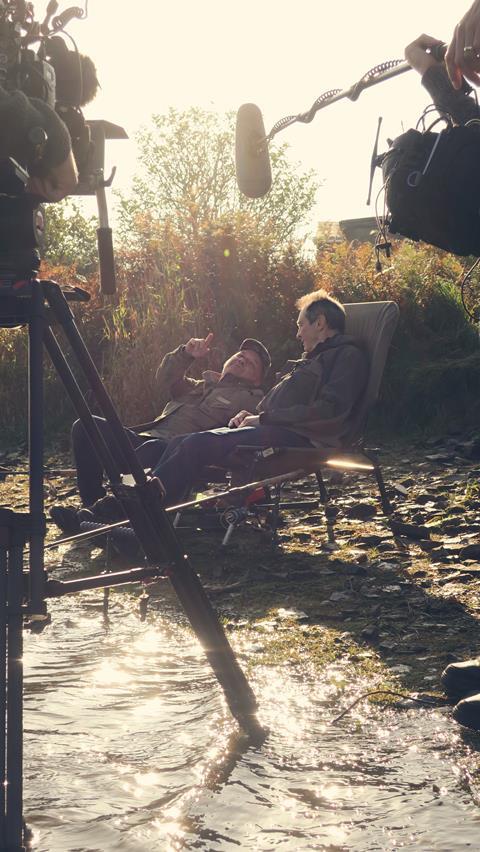 The fish dictate our turnover and wrap times, our lunch and tea breaks and influence the overall mood of the whole cast and crew for the five days we are on each location. What we capture (quite literally) is out of our control and that's why each episode feels so genuine – we never really know what is going to happen.
If you thought putting two comics in a river was unpredictable, add to that the great British weather, rising or falling rivers and elusive fish and there is a heady mix for jeopardy.
Right at the heart of this show is Paul and Bob's eagerness to fish, which never wanes. Once their microphones are on, they wade off into the river and everything else around them fades into insignificance.
Our small crew (director, two camera men and assistant/drone operator) have to creep stealthily around the river banks to find the best place to hide themselves for what could be up to six hours waiting for some action.
This could be thigh deep in a swelling river or perched on a very precarious and muddy bankside or keeping their balance in a small boat. Bob is not the only one to fall over with alarming regularity.
Fishing on the fly: Lisa Clark's top tips
RUN
I instigated a running club for the crew. We'd go out very early in the morning, savouring the stunning countryside we were in and running about 5K before breakfast. It set us up for the day and made for a very happy & healthy crew.
EAT
There is no such thing as enough food for the crew. Being out all day in the elements, they are like baby birds with gaping mouths by 8pm (heart healthy was not on their menu either).
DUCK
When Bob is casting.
LAUGH
Limit the amount of production talk around the dinner table on location. Simply be entertained by two of the most treasured comics in the UK who always join the crew for supper
It's far more important for Paul to catch a fish than to make a television programme. He is a passionate angler. He can stand in a river for hours just concentrating on his float. Bob can stand in a river for literally minutes before asking Paul if he remembers his first kiss or if he likes rollercoasters or what his favourite pie is this week.
The joy of this series is that every single one of us is waiting for that bite. The tension is palpable and we all feel the same disappointment if there is a bite but not the all-important catch. There is a collective intake of breath from us all.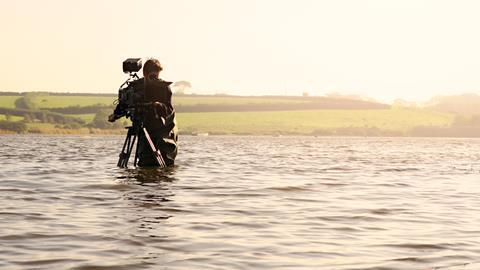 Budget restrictions mean we can't simply stay until we have the prize fish and there is that familiar running down of the clock (or the setting of the sun) until we cannot carry on, whatever the results.
There have been more than a couple of occasions where the crew are reluctantly packing up and we're all starting to make our way back to dry land when a scream (usually from Bob) indicates a last-minute bite and possible catch.
There follows a five-minute scramble, saved often by Andy the drone operator, who manages to take off and shoot the action from above before camera legs are back down again.
Once the fish is in the net, we have time to quickly take the close up shots with a hand held, the scene is savoured and we can retire to the local hostelry while the fish is returned to the water.
The episode would not be a disaster without a prize fish, but it doesn't quite give us a full stop – it leaves a question mark which can be a little frustrating.
Then again, if we don't catch all the fish we set out to it gives us all the more reason to go out again for a third series …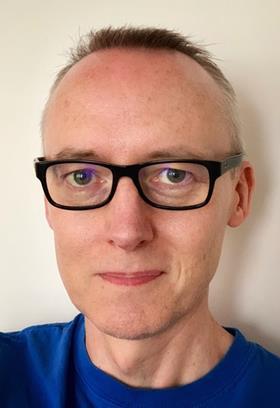 Doug Bryson, editor
We had a 20-week offline schedule for series two - three weeks per episode, with two extra for pre-titles and polishing.
It may seem obvious, but I start by watching everything that's been shot - it's rare for me to cut anything in the first few days.
The director and I usually view together and use locators on the Avid to mark moments that feel like they need to be in the show.
Getting a sense of place is really important to the feel of the show, and the landscape and nature GVs are crucial to the pacing. Whether it's a robin cocking its head or twig floating down a river, those moments of stillness are as important as the dialogue between Paul and Bob.
Fishing paraphernalia isn't good for sound. Be it Bob's cheap, squeaky rubber waders or Paul's extra-thick fly-fishing vest, there's always a barrier to getting quality audio. The sound recordist usually double-mics both of them so I check each track to find the best to use, but I track-lay all of them so the dubbing mixer has options.
Car journeys are gold mines for useful linking dialogue to use over drone shots, and for many, many hilarious (but utterly unbroadcastable) stories.
The biggest challenge is creating a satisfying narrative in each episode without using any VO. The show is dialogue-driven but nothing is scripted, so we have to find a balance between the funny, lively chat and the more serious emotional stuff, whilst keeping the viewer engaged with the fishing.
Car journeys between locations are audio-recorded. These are gold mines for useful linking dialogue to use over drone shots, and for many, many hilarious (but utterly unbroadcastable) stories.
I aim to get a 35-45-minute rough cut done in about a week and a half. I'll watch this with the director and exec producer and we'll work out what's making us laugh most, if the loose theme of each episode is coming across, whether Bob's falling over too many times or if Paul's telling him off too much.
We always try to maintain a sense of honesty and realness in the edit and try to avoid doing anything too gimmicky. It's a collaborative, joyous and unique show to edit and I feel very lucky to be part of it.