Nerys Evans found herself working on home soil in Wales for the first time on Expectation's debut scripted show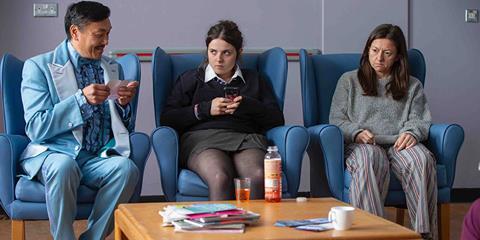 In My Skin, BBC3
Production company Expectation
Commissioners Damian Kavanagh; Shane Allen (BBC); Nick Andrews; Paul Forde (BBC Wales).
Commissioning editor Kate Daughton.
Length 1 x 28 minutes
TX From 10am, 14th October, BBC3; 20 October, BBC Two Wales
Executive producer Nerys Evans
Producer Gina Lyons
Director Lucy Forbes
Writer Kayleigh Llewellyn
In My Skin is Expectation Entertainment's first scripted commission and an important one, being part of the BBC3 Comedy Slice strand. The strand is vital for developing comedy talent and giving them a platform to make their voices heard and help polish their skills.
Kayleigh Llewellyn, a former Broadcast Hot Shot, instantly left an impression on me when I met her a couple of years ago about a script I'd commissioned at Channel 4. She is a writer bubbling both with ideas and with extraordinary stories rooted in her own personal experiences.
She talked about her childhood and living with a parent with mental health problems as a possibility for a pilot, and I jumped at it. It felt like such an important story to tell. With her brilliant Welsh wit and a strong sense of place, her writing has maturity beyond her years and deals with the subject matter in a way that many experienced comedy writers would struggle to tackle.
We set about working up an episode outline, but that very quickly became a whole series outline. With so many potentially rich stories pouring out, the battle was to try and contain these to a pilot script.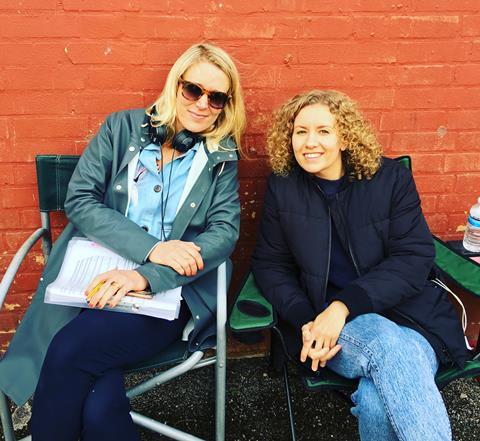 With some guidance from myself and our scripted development producer Andrew Ellard, we soon had a draft to share with the BBC, and we were delighted that it was so warmly received. We later shared the script with BBC Wales, which also saw its merit and suggested a co-commission, which allowed us to develop it into a 28-minute episode.
In My Skin is essentially a coming of age tale, through the eyes of a 16-year-old girl with a complicated home life, so Kayleigh and I felt strongly we had to have a female director to work with our producer Gina Lyons.
Lucy Forbes loved Kayleigh's script and the power of the subject matter. Bringing Lucy on board had the additional bonus of being able to give a hugely talented director the chance to do their first half-hour narrative piece. Lucy is a hugely experienced commercials and comedy entertainment director who had a strong sense of how she wanted to shoot it, and she worked collaboratively with us to bring the world to life as authentically as she could.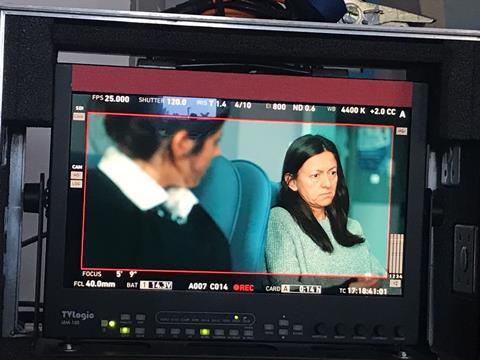 The casting process was a revelation too. It soon became apparent that there was a huge talent-pool of young Welsh actors who could bring our characters to life. We were focused on having a local Welsh cast and our casting director, Rachel Sheridan, spent a lot of time in Wales holding open auditions - initially to find the main contenders. Once we had joined her in Cardiff to meet the front runners we were thrilled we had found such a talented local cast.
With such a strong script, we were also able to attract established actors of a high calibre such as Jo Hartley and Rhodri Meilir to play the mum and dad.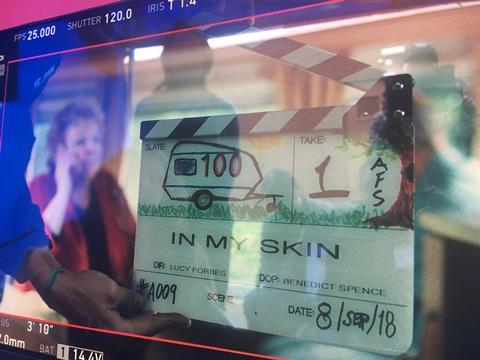 It has been a real thrill for me to film in Wales. Having worked in TV for 20 years I'd never actually worked on home soil.
I worried initially that I would miss the shorthand of working with familiar heads of departments, but I was incredibly impressed by the local production talent and the freedom that filming outside of London allows you.
Working on In My Skin has been a fantastically positive experience. It has been a joy to work alongside such experienced people who all loved the subject matter of Kayleigh's script too and who did such a great job helping us bring it to the screen.
Nerys Evans is executive producer of In My Skin and creative director for comedy at Expectation Entertainment