The team discuss the new director general's first-week focus on impartiality, diversity and cohesion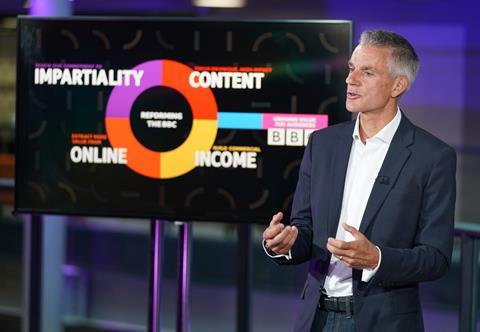 In this week's Newswrap, senior reporter Max Goldbart is joined by editor-in-chief Chris Curtis and freelance journalist and regular Broadcast contributor Kate Bulkley to dissect Tim Davie's inaugural speech, as his first week in the job comes to an end.
The trio are on hand to consider the implications of what Davie's reforming address could mean for the BBC's journalists, commissioners and the indie sector.
All that insight, plus the evergreen 'what we've been watchin'', on this week's Newswrap
You can subscribe to the Broadcast Newswrap on Spotify and iTunes, or listen via the embeddable player above.
Music: The Vendetta by Steffan Kartenberg. Licensed by Creative Commons