Tech chief Matthew Postgate exits as BBC hunts for COO and corporate affairs chief
Tim Davie's "change agenda" has begun in earnest, as the BBC's chief technology officer Matthew Postgate steps down after six years in post.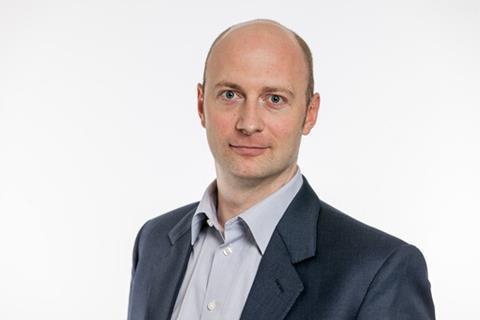 Postgate departed in the same week that job adverts were issued for the newly created roles of group director of corporate affairs and chief operating officer, both of whom will sit on Davie's slimmed-down executive committee.
It is understood that Postgate decided to leave over the summer and departed quietly last week as Davie's new-look BBC board took shape.
Postgate was promoted to his role in 2014 and has been with the BBC for almost 20 years. During his six-year chief technology officer rein, he led on work around improving the BBC iPlayer, HD, voice technology and a plethora of other technology-related projects.
Meanwhile, Davie has slimmed the executive board down from 17 to 11 with director of audio James Purnell losing his place and newly-promoted chief content officer Charlotte Moore taking up a seat.
The group director of corporate affairs and chief operating officer roles will report directly into Davie. Both have been described in their job adverts as part of the director general's "change agenda", which will see him "run the corporation in a different way".
The corporate affairs chief will oversee the BBC's relations with the government, Ofcom and other regulatory bodies along with all media and external communications at a crucial time for the corporation's future, with the mid-term charter review just 18 months away.
The chief operating officer will oversee departments including design and engineering, finance, legal, commercial rights and business affairs.
The BBC has not officially had a chief operating officer before, but the role was effectively filled in the recent past by Anne Bulford, whose title before being promoted to deputy director general in 2016 was managing director of finance and operations. She left the corporation last year.
The role is being handed in the interim to chief financial officer Glyn Isherwood, who will oversee the role's responsibilities until it is filled.
Candidates have up until 2 October to apply for both jobs.
Davie's inaugural DG speech last week focused on promoting a 'less is more' approach, as he blasted the BBC for "spreading ourselves too thinly" in the recent past.